Toronto Graffiti Street Art Mural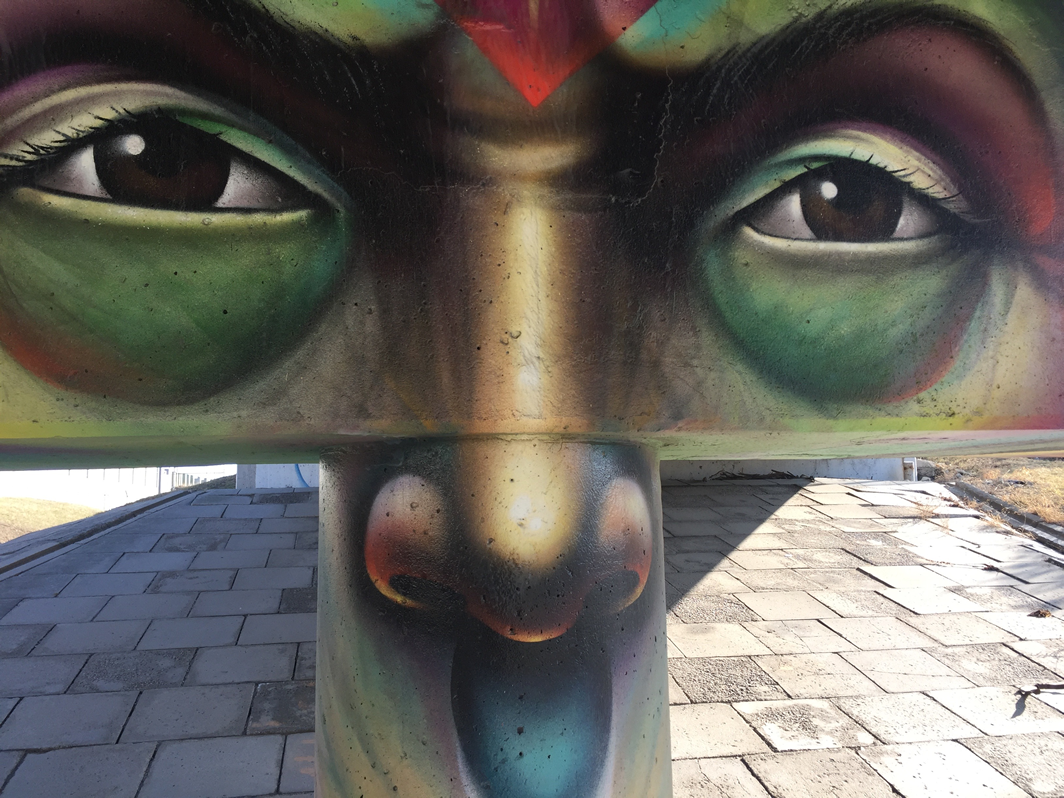 Wilson Subway station north end Toronto. This aerosol mural is at the entrance. The face appear from another world.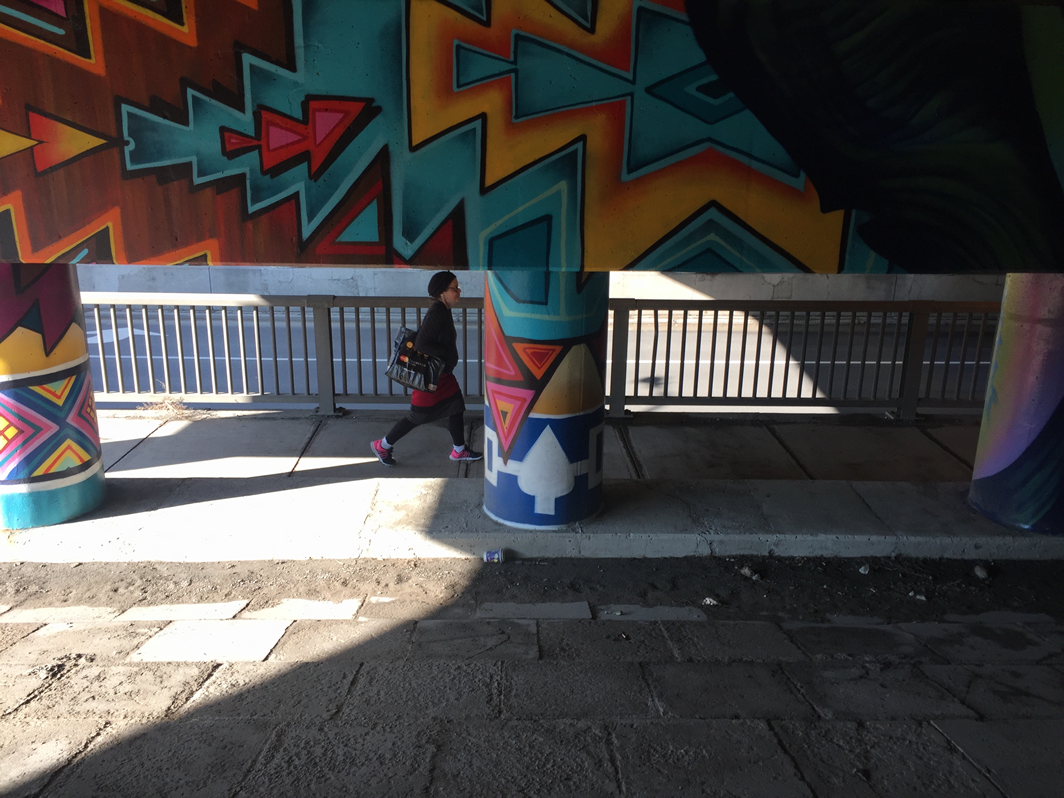 On Thursday – it was amazingly 😉 warm – so, I went northbound.. to this subway 🚋 overpass (like way north for me – a city 🌃 dweller) to see one of the latest @clandestinosart by @shalakattack & @brunosmoky .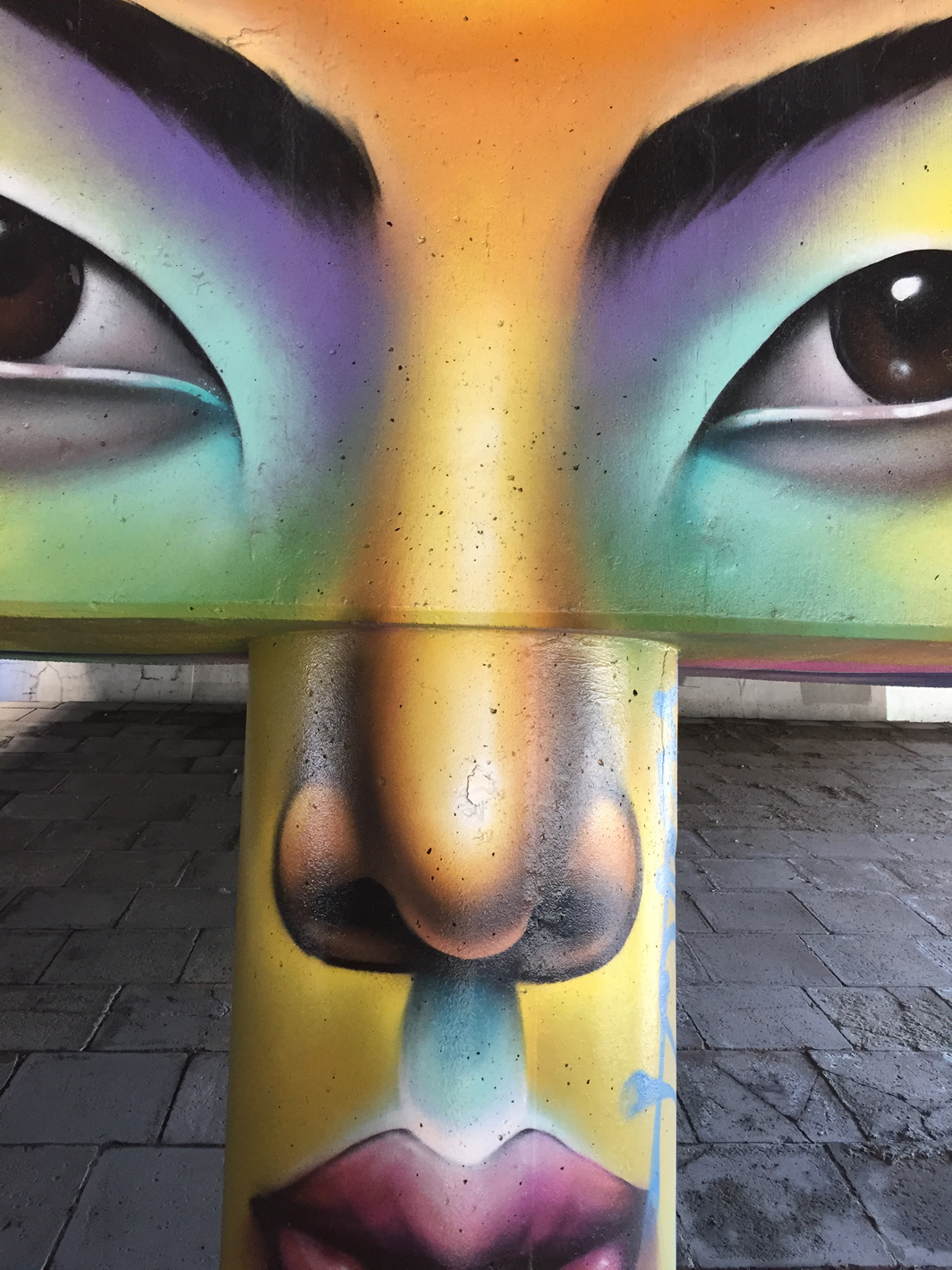 Shalak Attack Bruno Smoky collaboration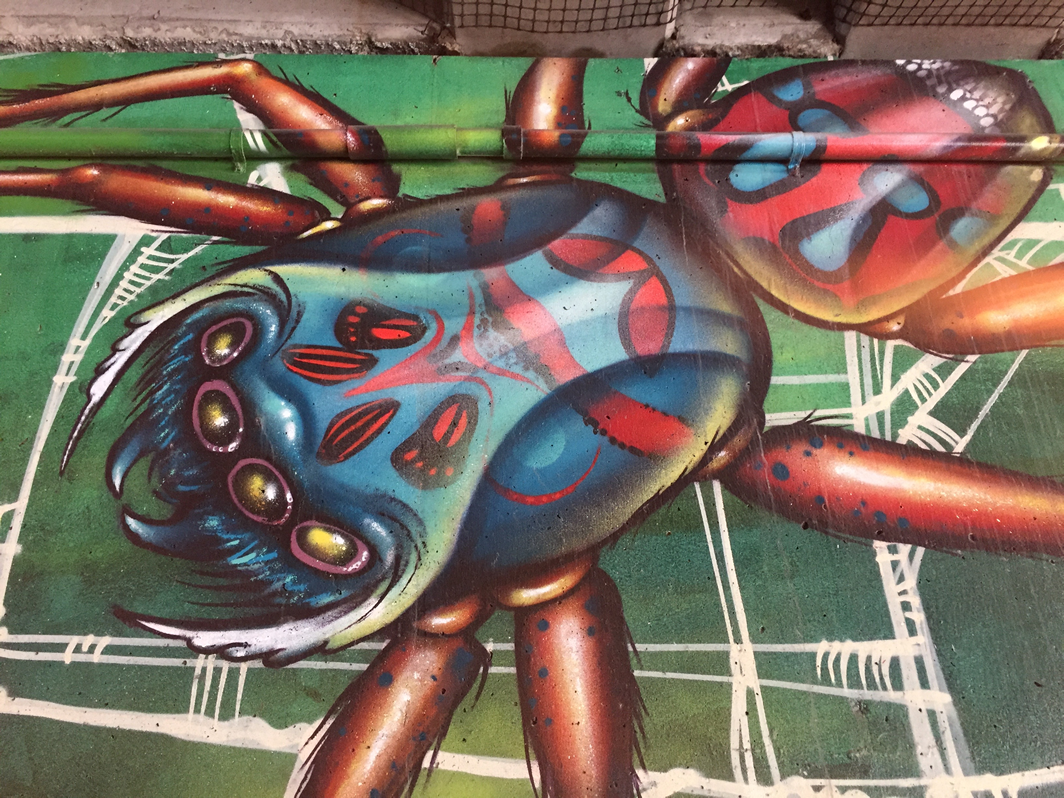 This really needs to be shown with this 🆕 multiple 📷 feature because there is no way to show it properly- its best experienced 🎨 in person .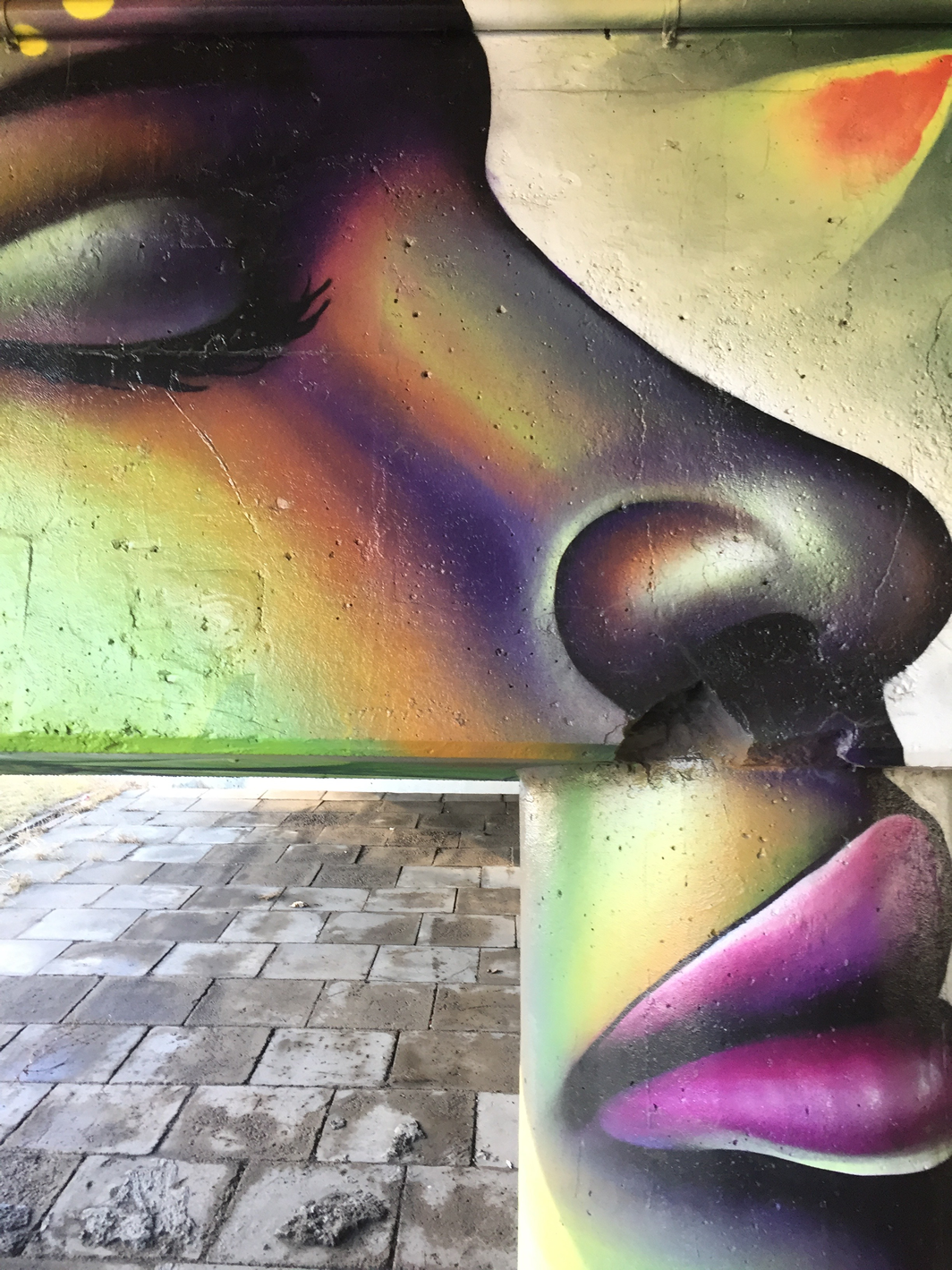 .
. You have to cross a busy freeway 🚗 to see it all on foot 🚶 And both sides of these pillars are covered with this stunning art … .you have to climb up a steep level of concrete- to even take a 📷 of it from behind — it's a very unique 🎨 experience.. .. in an area of the city 🌃 that I've never been to before.. .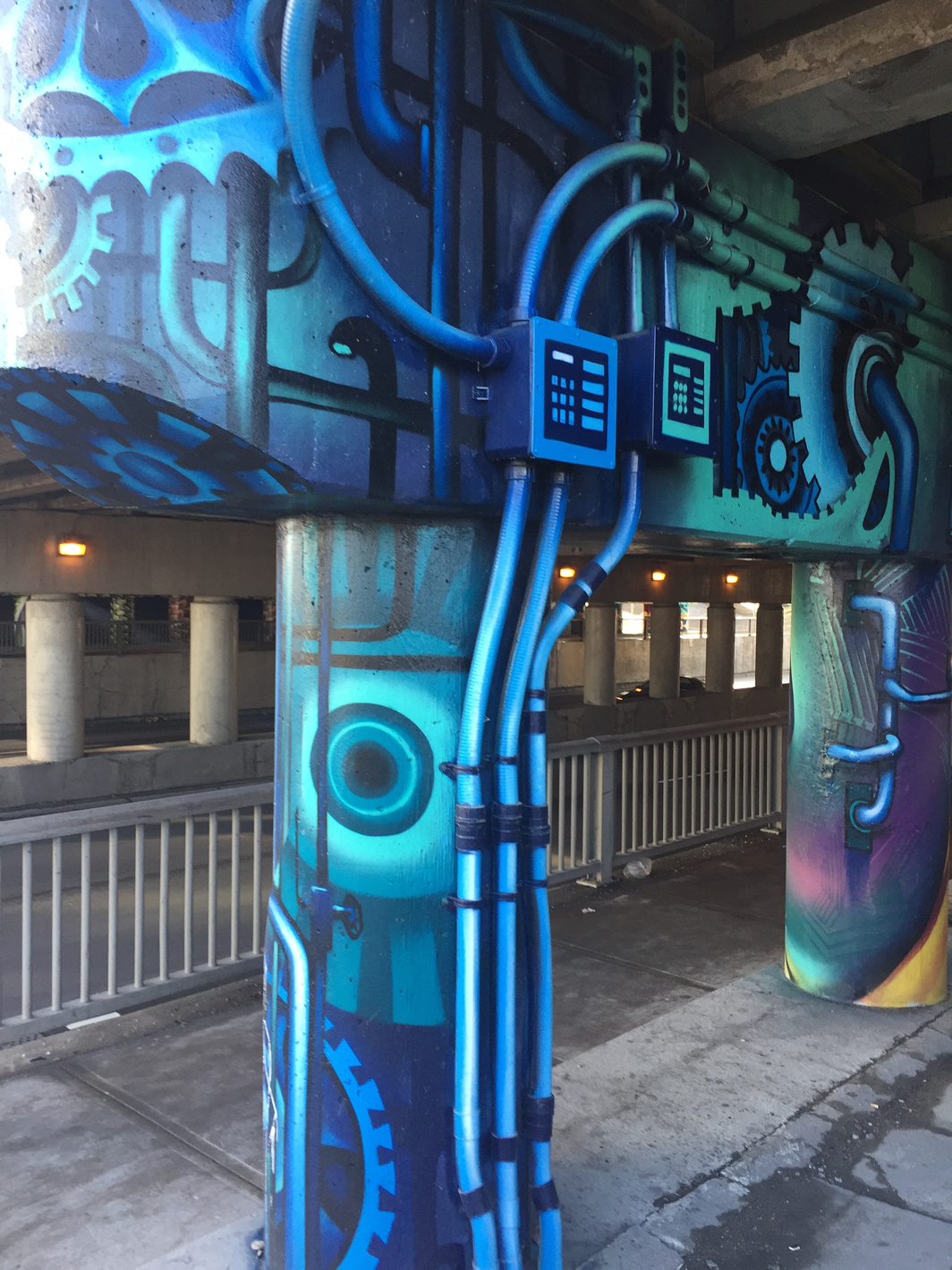 BTW .. @shalakattack art was featured at Carnaval this weekend in Brazil 🇧🇷.. and I want to thank my 😉 followers from 🇧🇷.. my second largest group of followers are from 🇧🇷 now .. I can only guess it's because of the street art 🎨 that I post .. 🇧🇷 is an amazing place for 🎨 .. and we are so lucky to have this in 🇨🇦.. it really makes you feel like you are in South America on a February afternoon 🙌.. the colors are awesome 👏🏼.. . . . .. .(and thank you @clandestinosart 😊 for featuring my 📷of your mural 🎨 🐊👍)..
.
.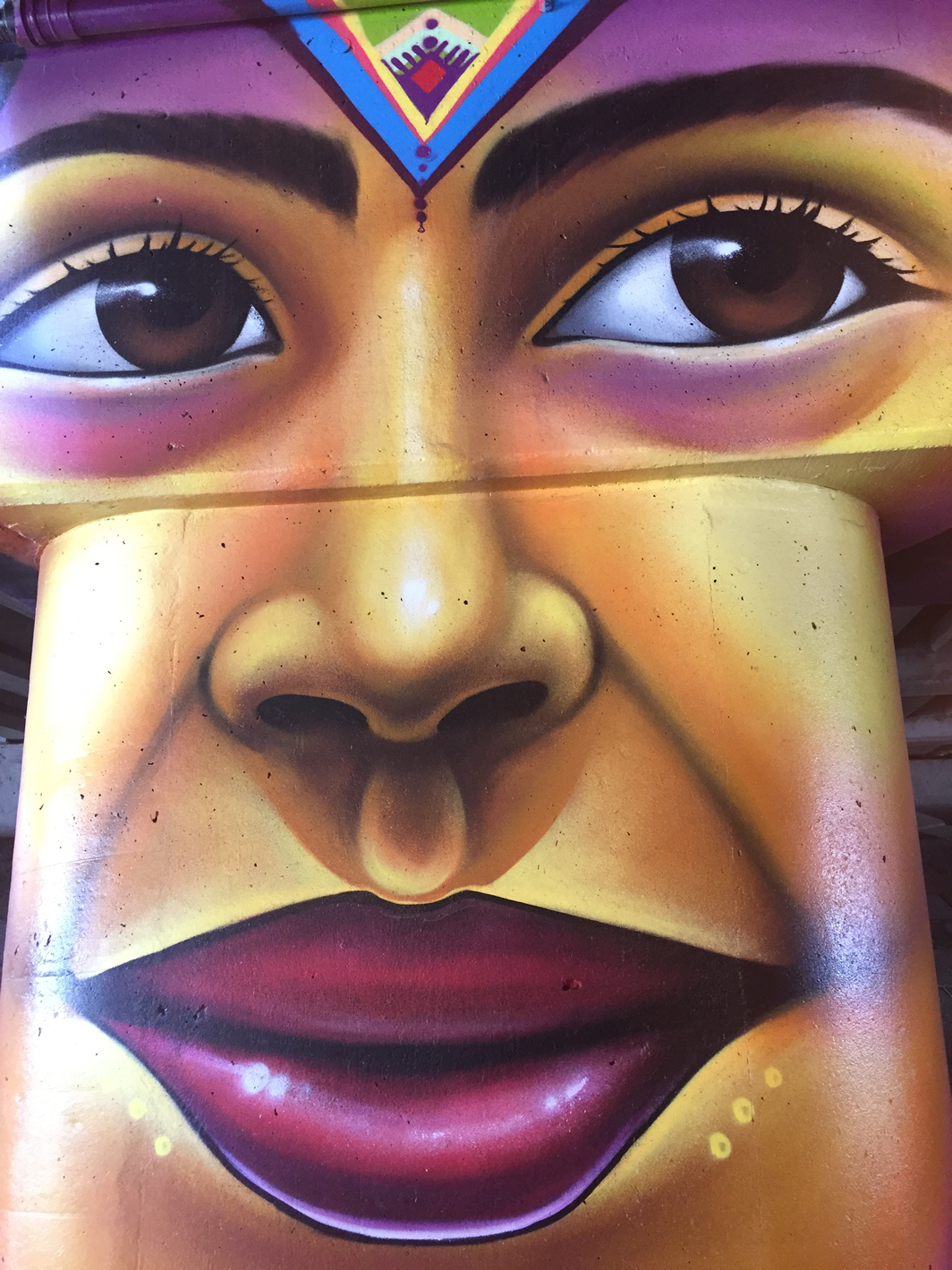 .
Instagram makes you realize that we are all global 🌎 citizens– 🎨 has no borders.. .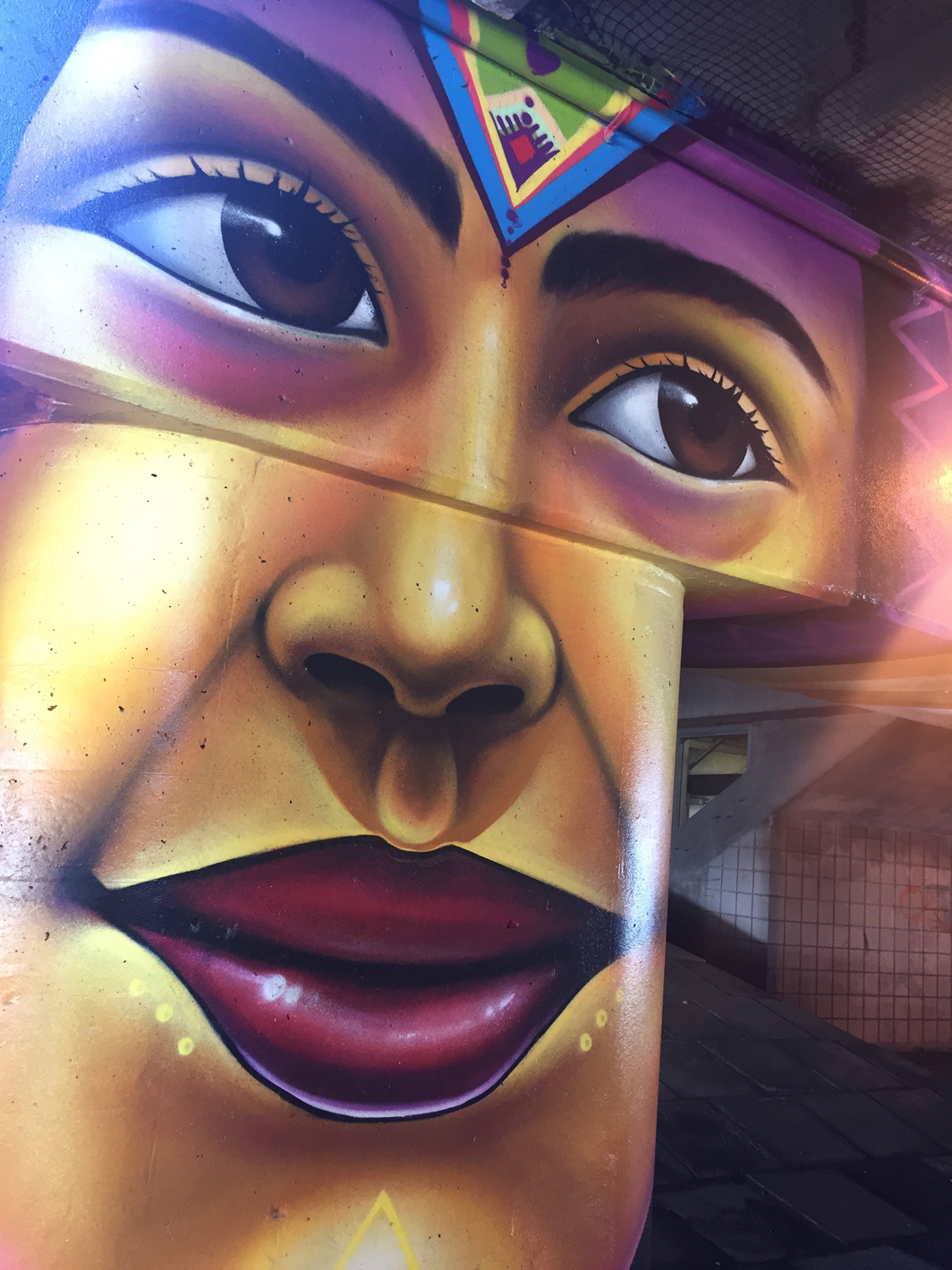 This isn't the first time that I have seen these artists working on similar structures like these columns. The other project that comes to mind is the columns underneath the highway in Corktown. She does the faces that appear at the front of those and he does the back with different artwork.
This is by the entrance to the subway and there are a lot of cars that are going underneath. Its very noisy.. but the artwork takes you into somewhere in South America.