Sunsets Beach Views Murals from around Toronto. Street art graffiti appears at front & back of this video clip highlighting weeks worth urban exploration
Sunsets Beach Views Murals Video Clip
There are a lot of photos that I take.. that I just don't post. I could post stuff 12 times I day.. but I don't. I do post random stuff in my stories.. & they disappear in 24 hours.
Layout collages are good for collecting a lot of images together.. but sometimes they look really weird in that same photo. However, in a video you can kinda mash things up.. even though they don't seem to fit.. they end working well together.. IMHO.
These are just some of the images from the weeks past that I wanted to post but I am trying to restrict myself to 1 post a day. Instagram does get addictive.
This is my week in pictures in a video montage – In Chronological order from September 23 until today October 1.
Here are the pictures of just the street art from video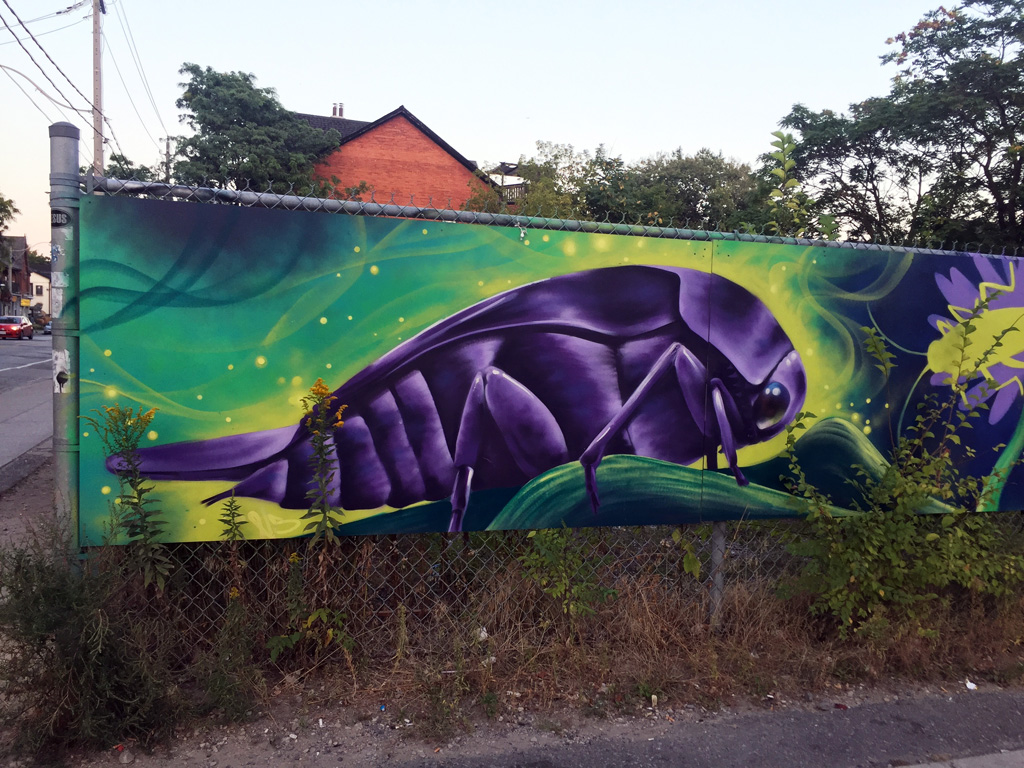 Insect by @nick_sweetman – from Saturday during my 13 mile hike ..
Dunno who those people were – they were posing for an art event – it just looked like a photo opportunity through the window. They seemed happy.
Street car outside a club with neon lights
Sunset at the lake
Guy swimming in the lake with ducks.
People at the beach suntanning in September
More beach people during our crazy heatwave – it was almost 40C with the humidity.. it was unreal
Sunset from the roof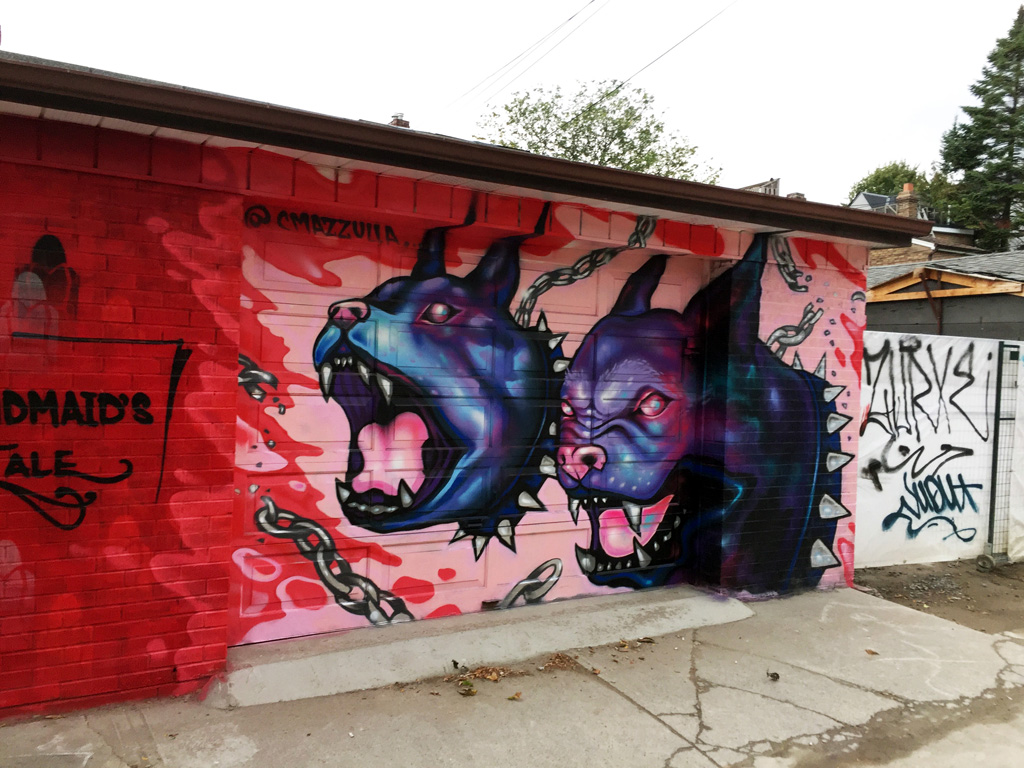 Artwork by @cmazzulla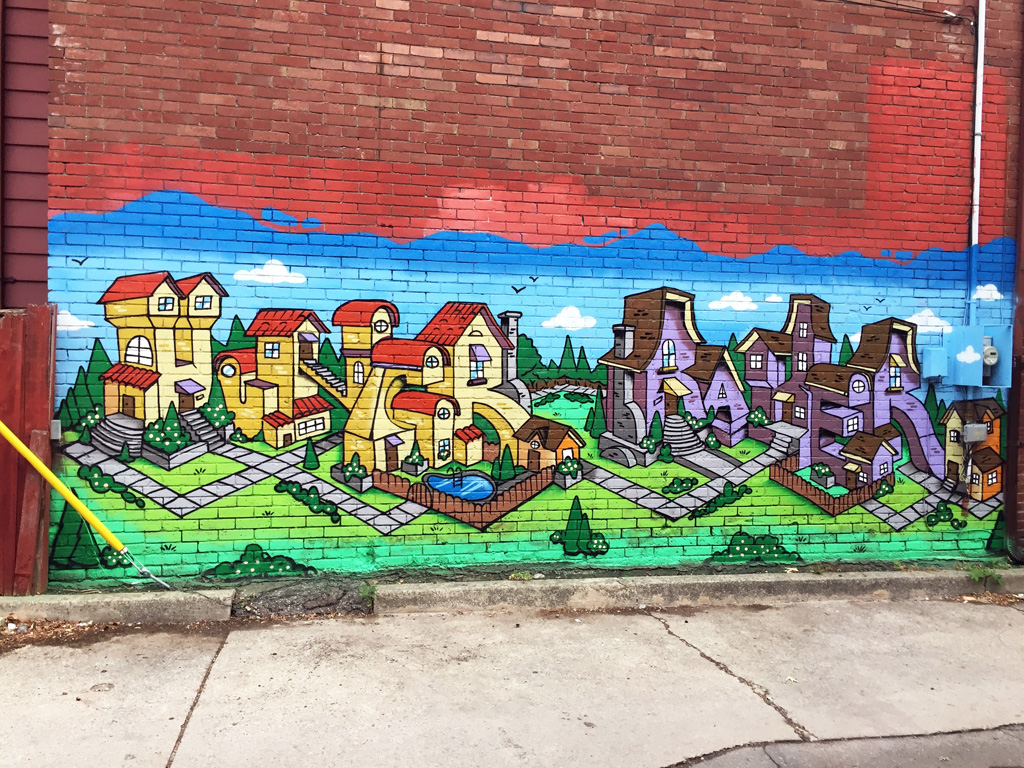 Artwork by @homelessguysdog
Artwork by @chrispperez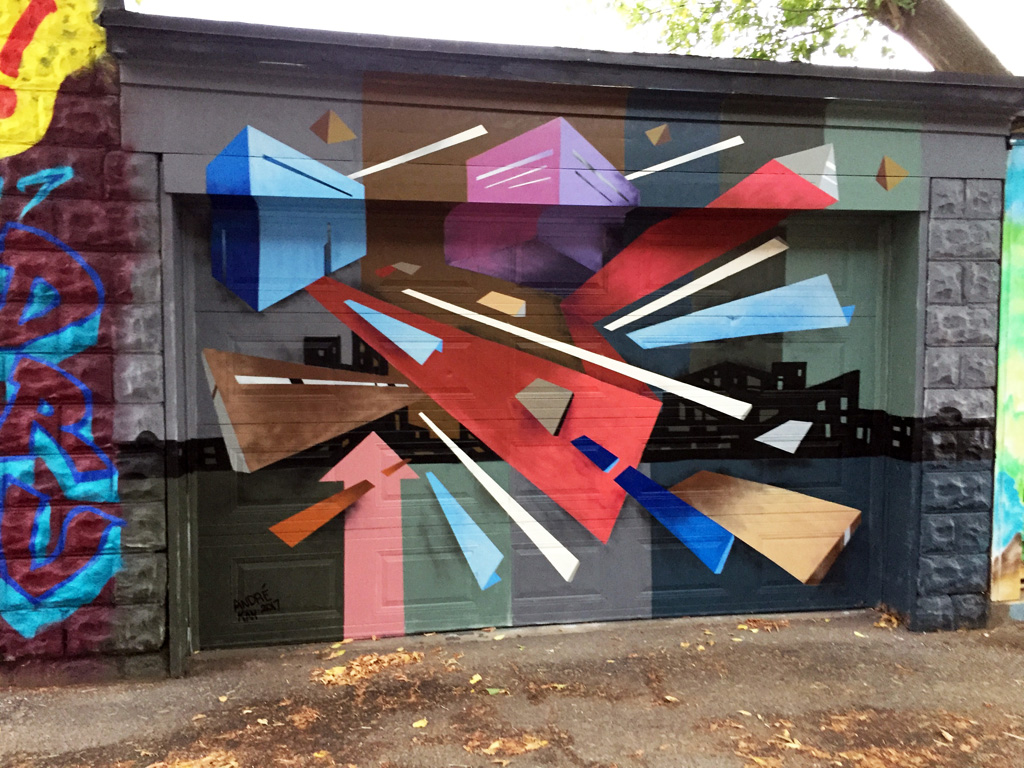 Artwork by @andrekhan_
Billboard by @josiec1972 – she does some really cool things at her mechanic shop. She's all about good vibes !
Last night.. I got to meet @luvsumone – he's just so happy with great vibes. He did this really great art installation for Nuit Blanche… They had a container car with a live DJ and neon lights.. He was working live. A professional photographer was taking their picture when I happened by.
Tonight from the roof.. -.. now you get a better view of the city.
Music by @gfatherproducer... nice track called "WISH" Thank you Daryl ! – (check out his stories.. he's really inspring)
Toronto Street Art Found All Over