WallNoize 2016
This is the final post for the project done back in 2016. Over 40 artist took part. Most of them are still tag free. The only unfortunate part is that some of the murals are unsigned.
Evro Uno Mural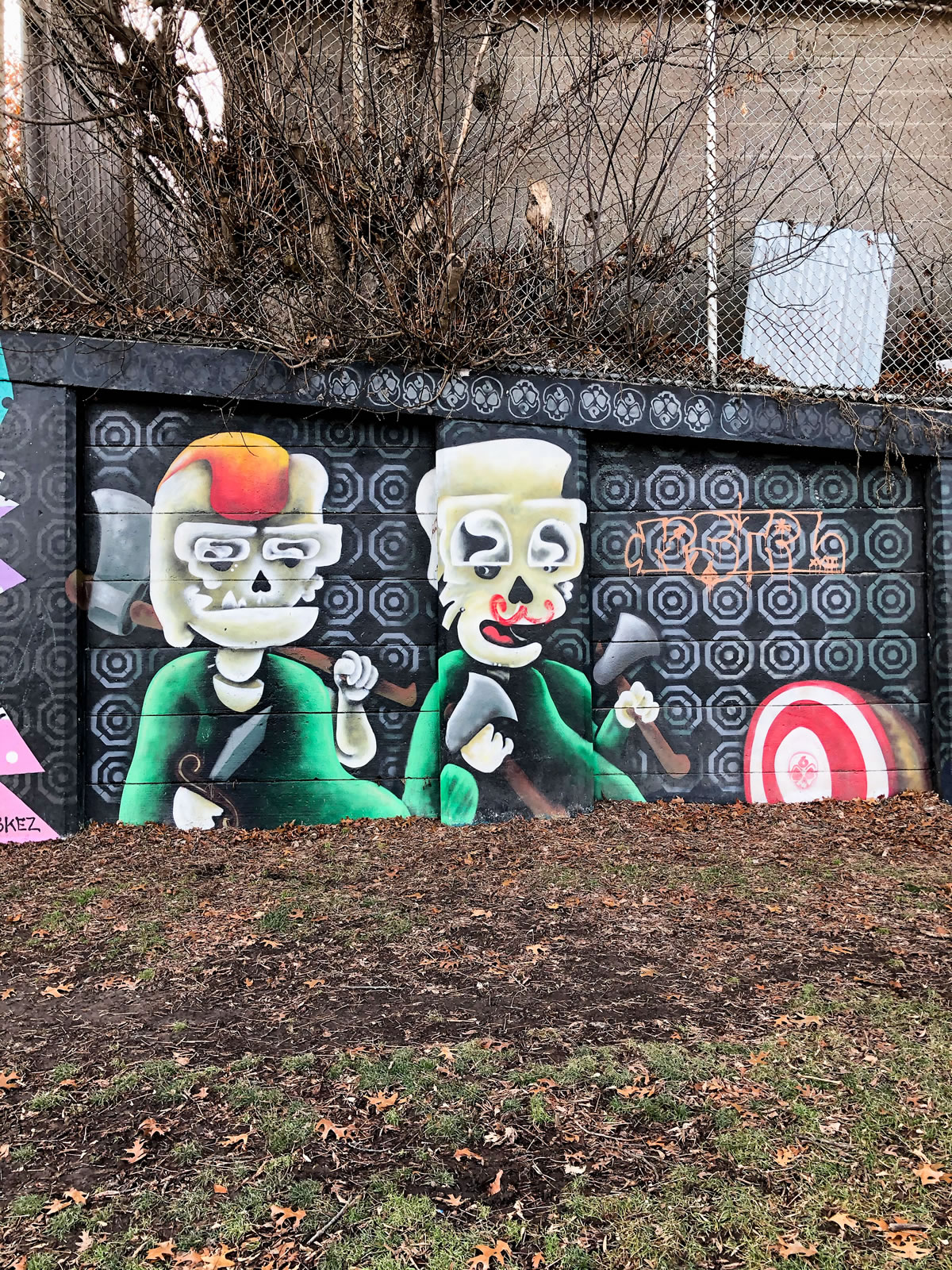 This section begins a smaller part of a long wall that has many mini murals. They are about 2 to 4 feet high.
Evro is married to Mska and they used the same stencil effect for this mural.
Monsters Wall Art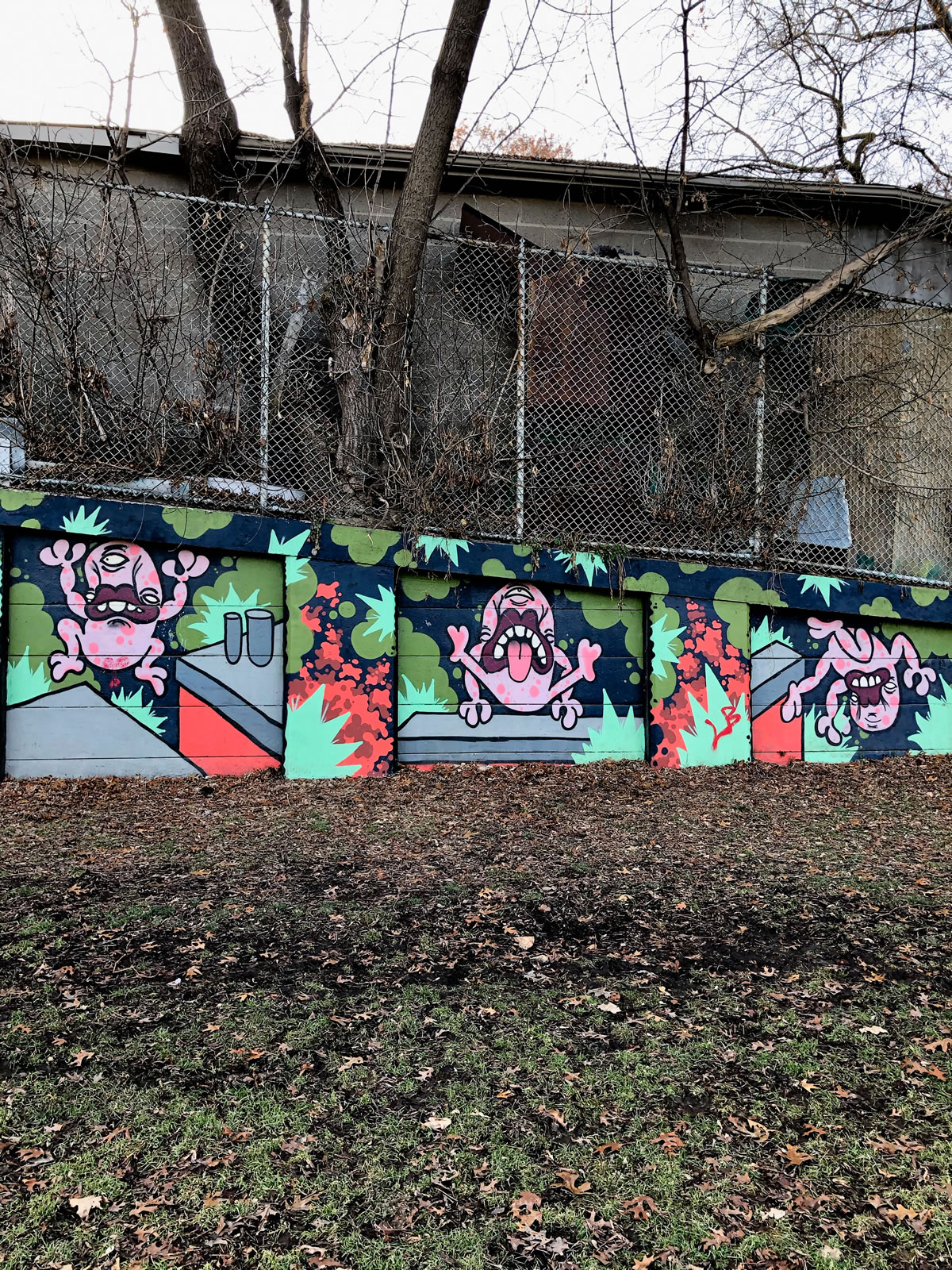 I've seen these monster characters but I don't know who they are by.
Breakdancing Mural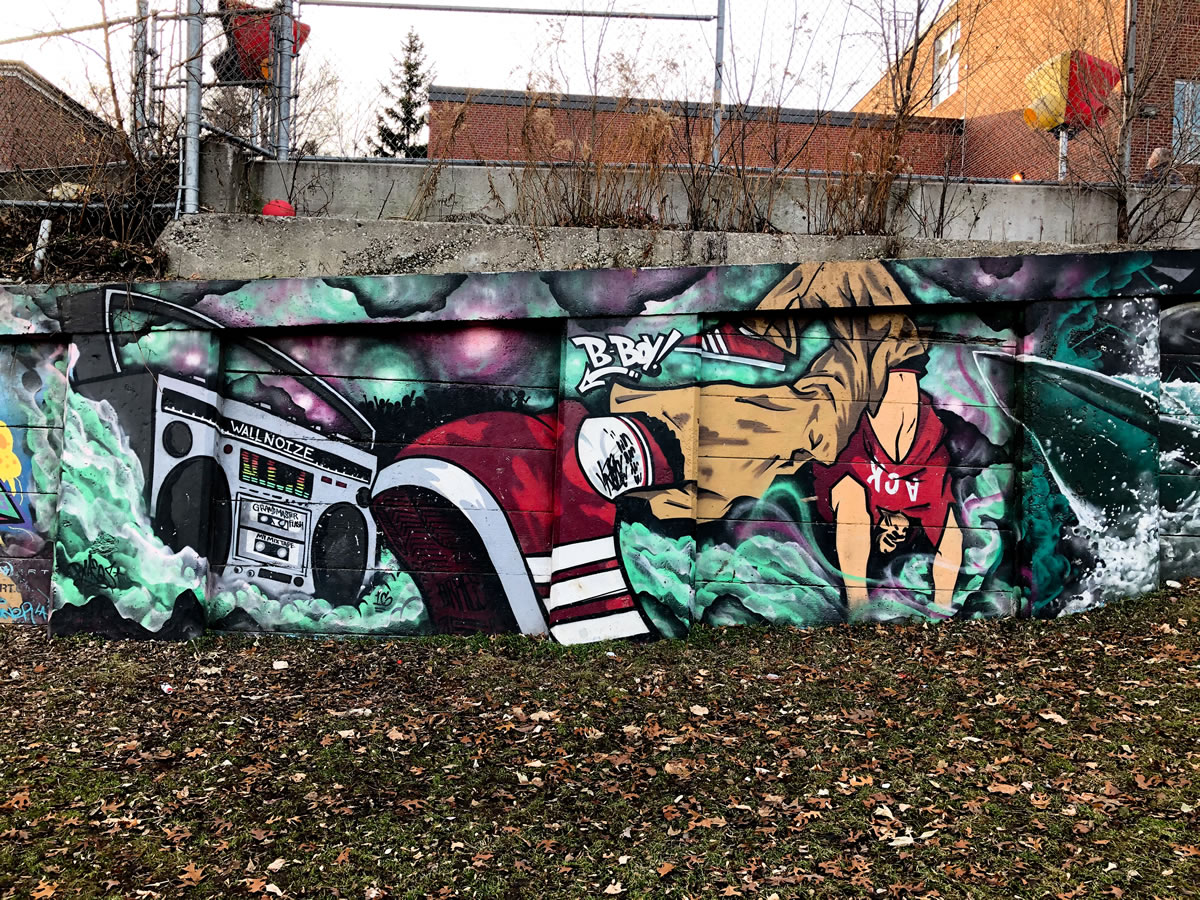 Even though this is a small section of the long wall this mural really stood out. ACK is the crew.
Skiing Mural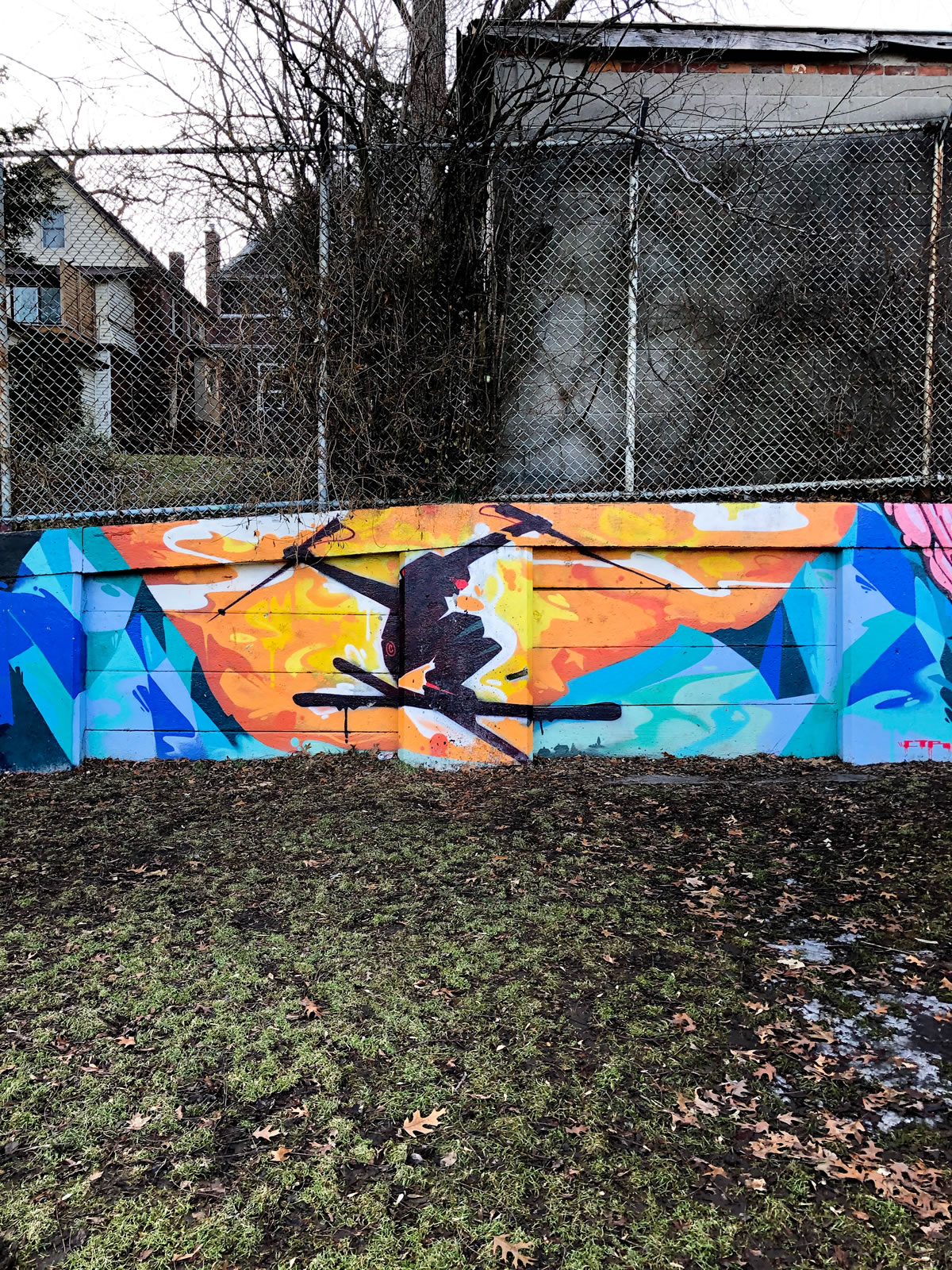 Another unsigned mural that depicts skiing.
CTR Mural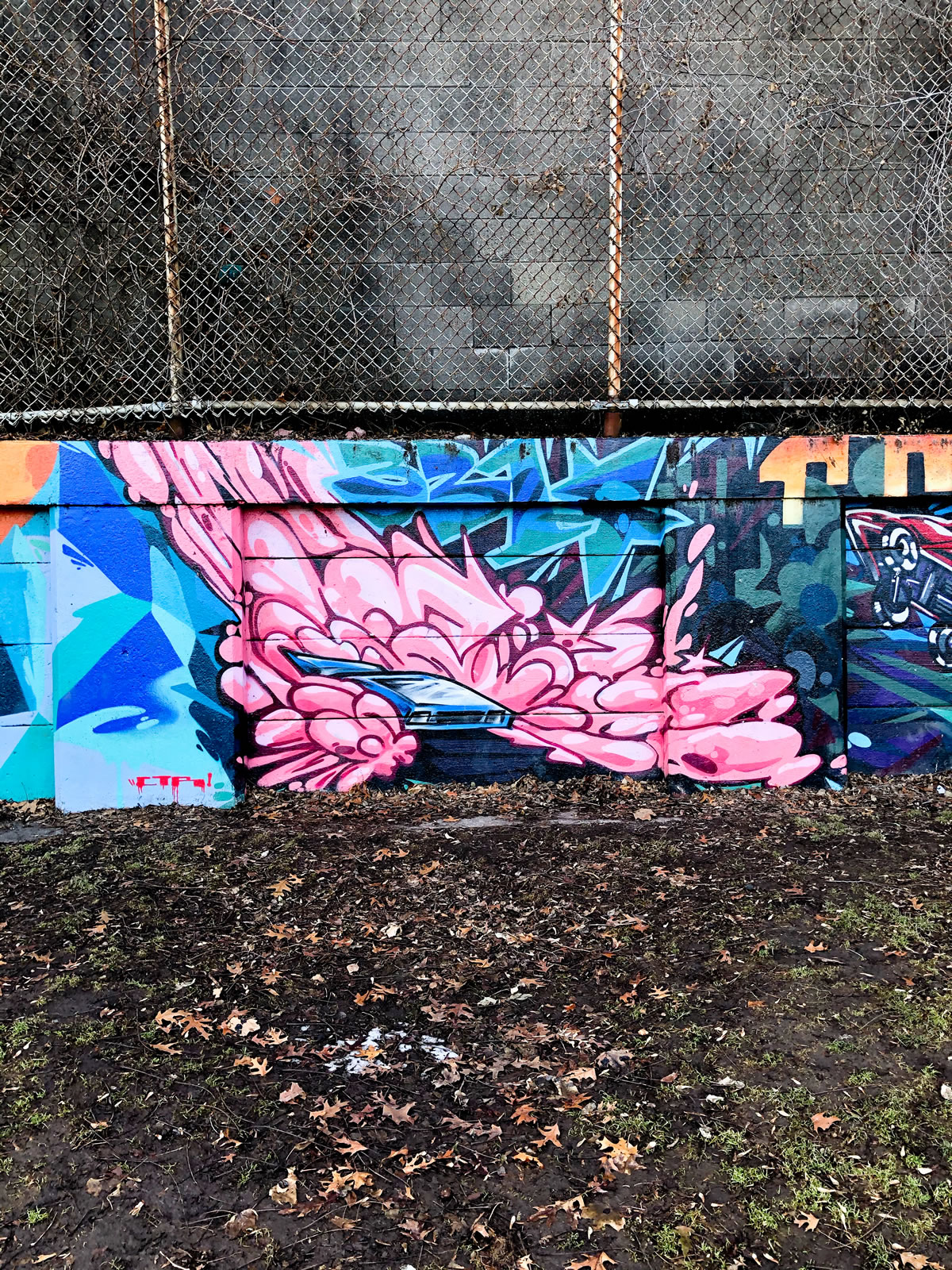 This artist goes by CTR. He does a lot of the laneway projects.
The Mark Mural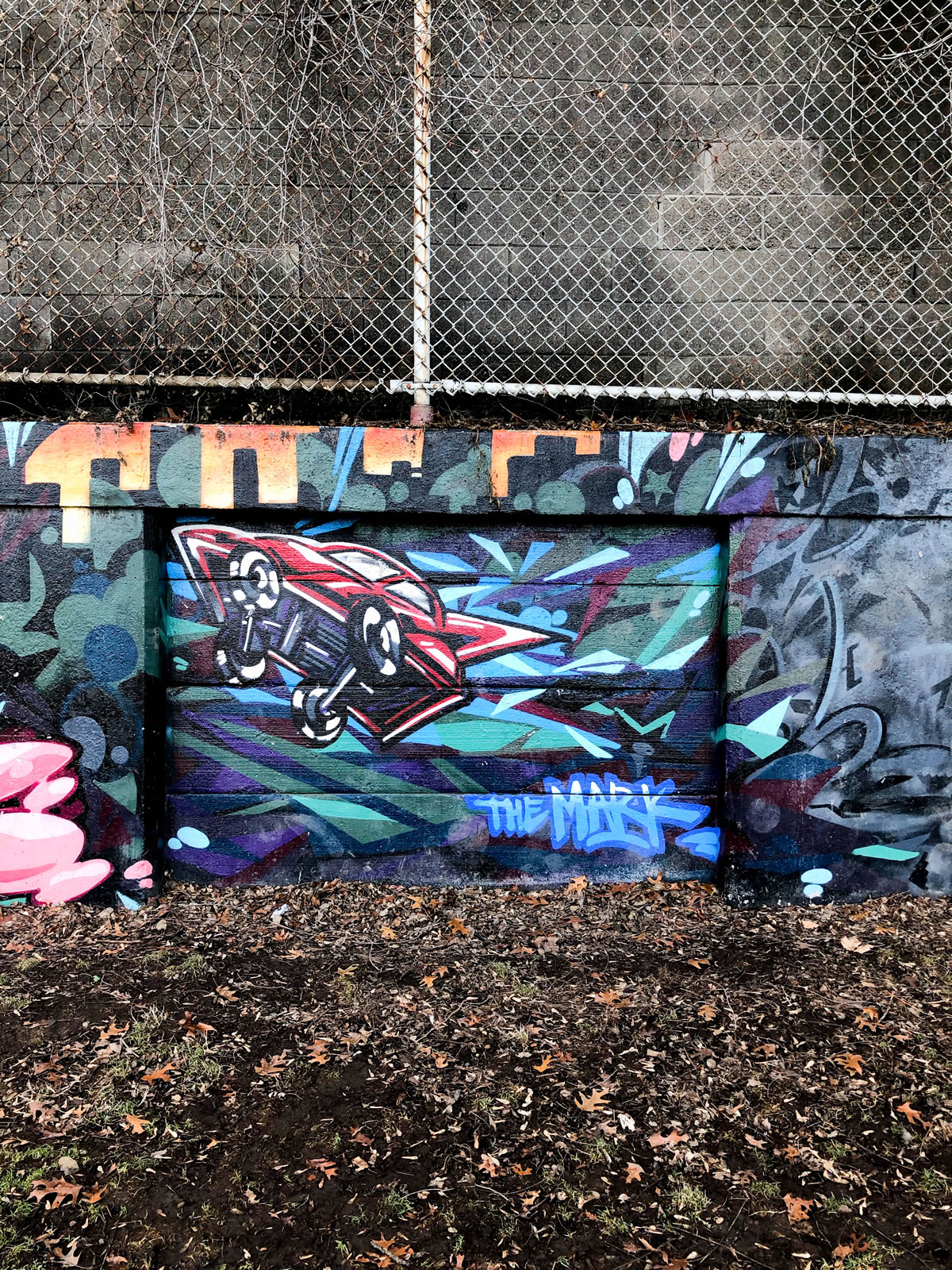 That's gotta be car racing !
Julyi Mural
She has two sections side by side.
From Julyi's website:
JULY i is a Canadian based artist who has stylistically zig-zagged the last decade via outdoor stenciling, paste up, street installations, protest signs and graffiti, all the way to studio painting.

Classically trained, JULY i will often combine graffiti with the fine arts in her pieces.

Julyi
Bull Mural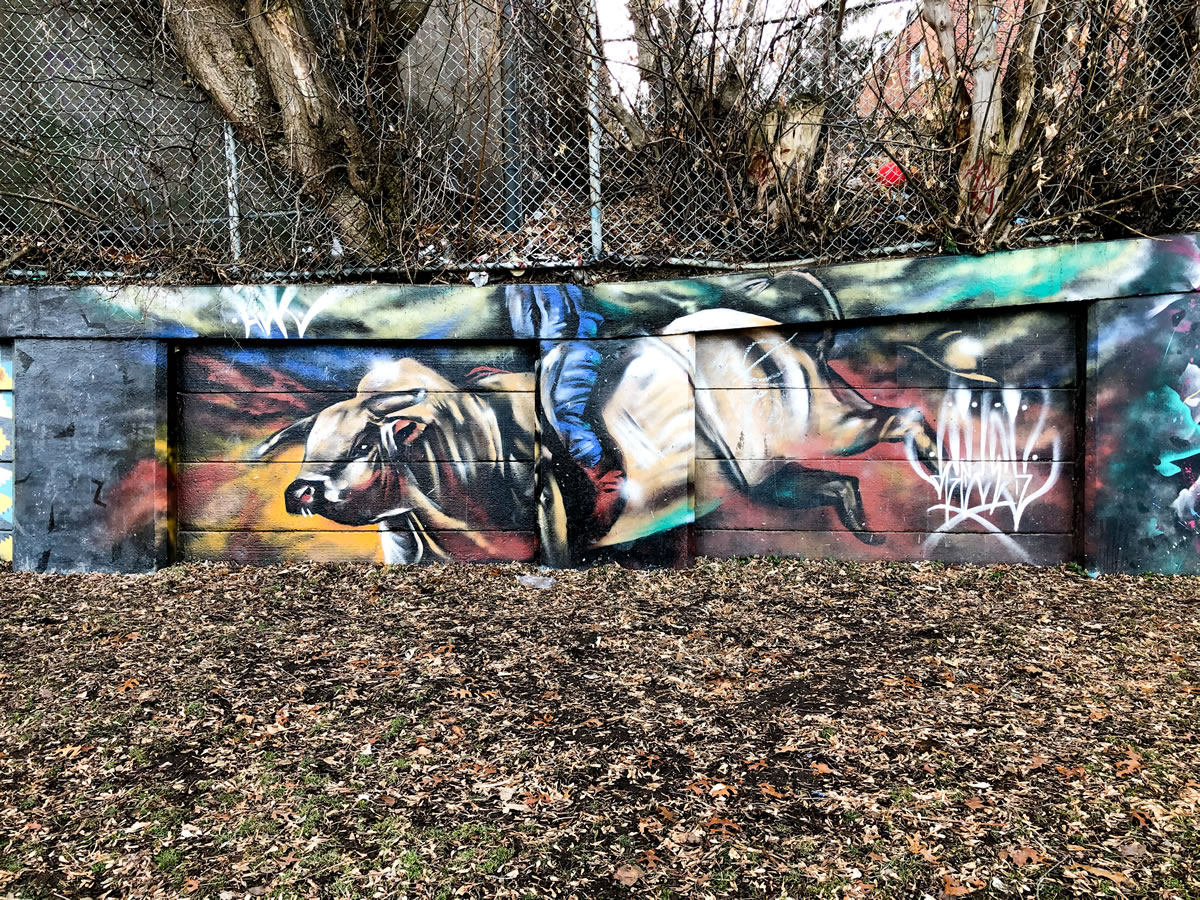 This section with the bull rider is amazing.
Gino Graffiti Mural
This artist now goes by Psyblimation.
WallNoize Street Art Video
In this video you can see how the murals blend together. This section is only about 3 feet high.
Vedo Mural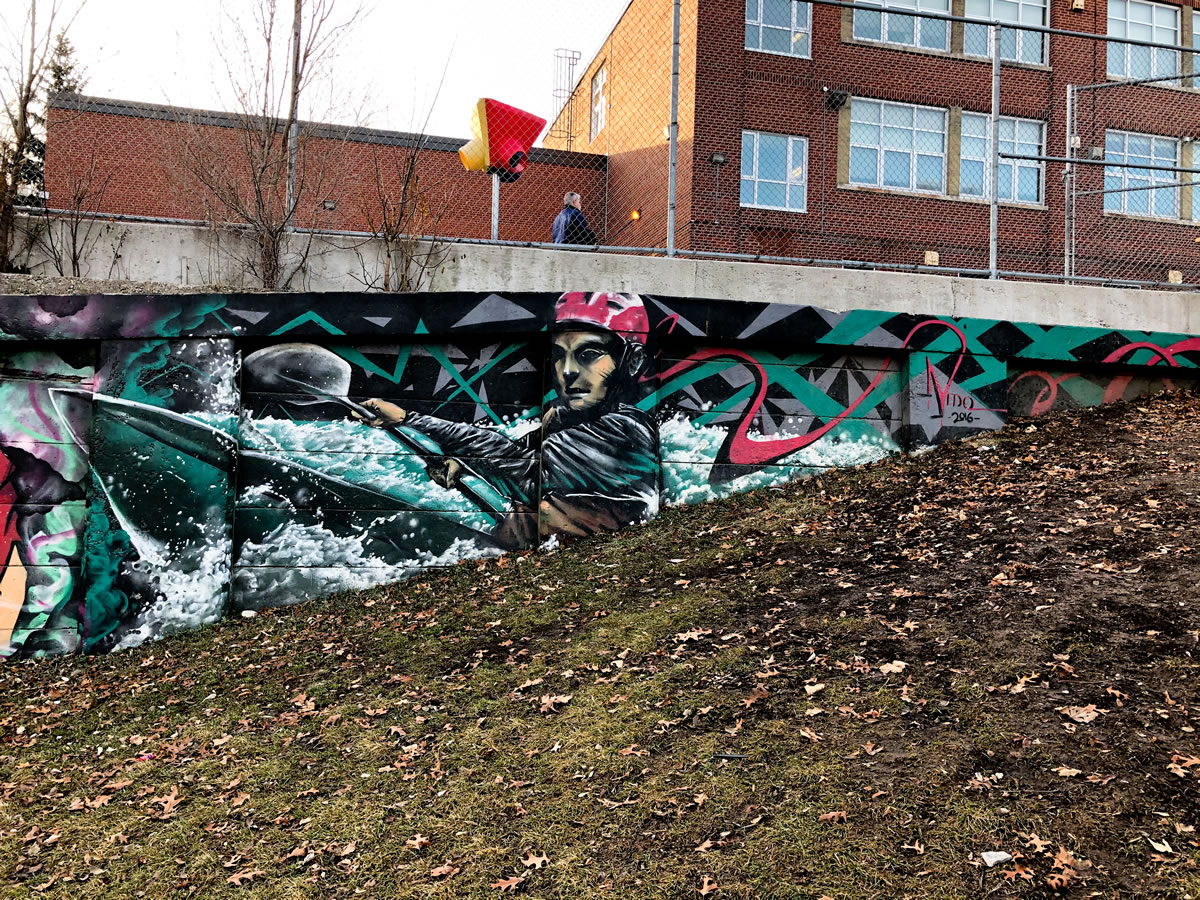 This part is all about kayaking. It must have been very difficult to paint on that on a slope. It says Vedo. (FYI that guy in the background was watching me the entire time I took these photos !).
Collaboration Mural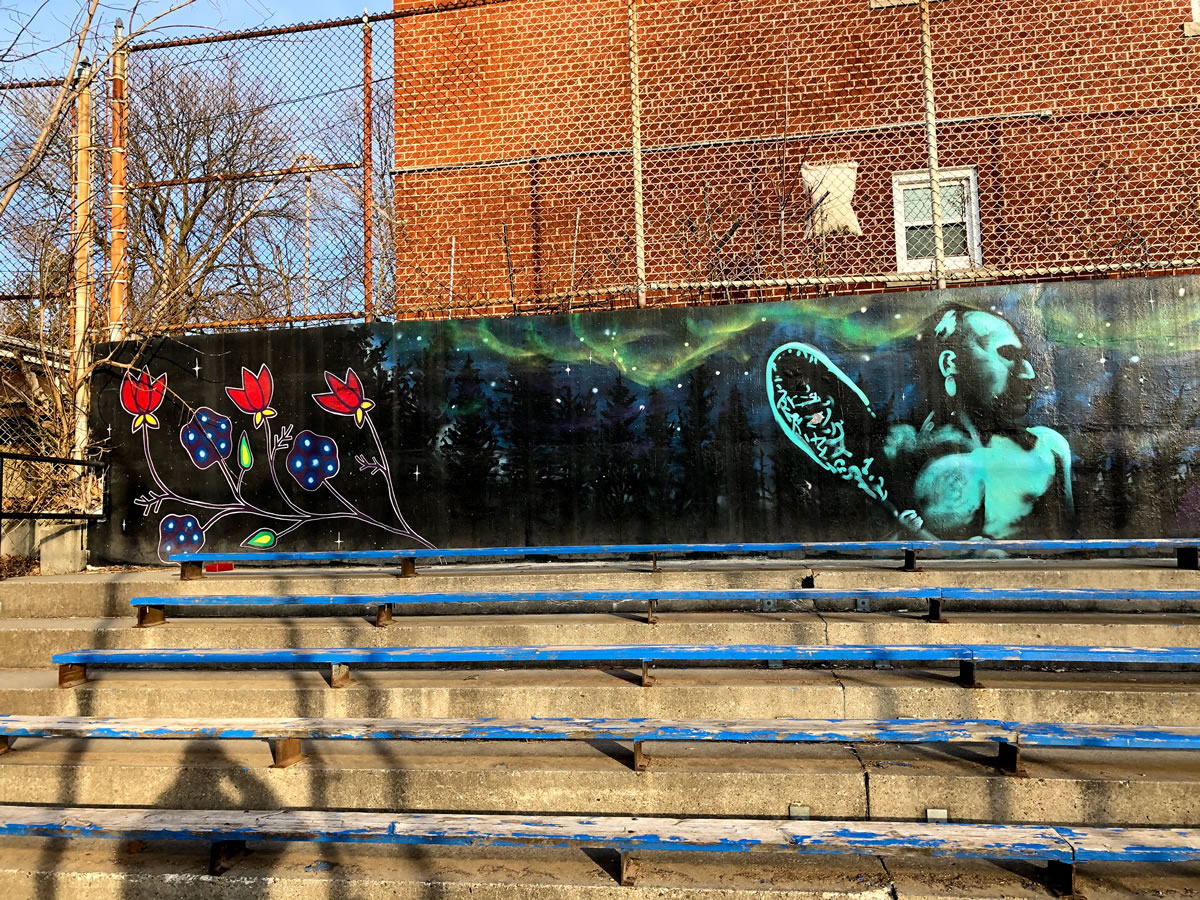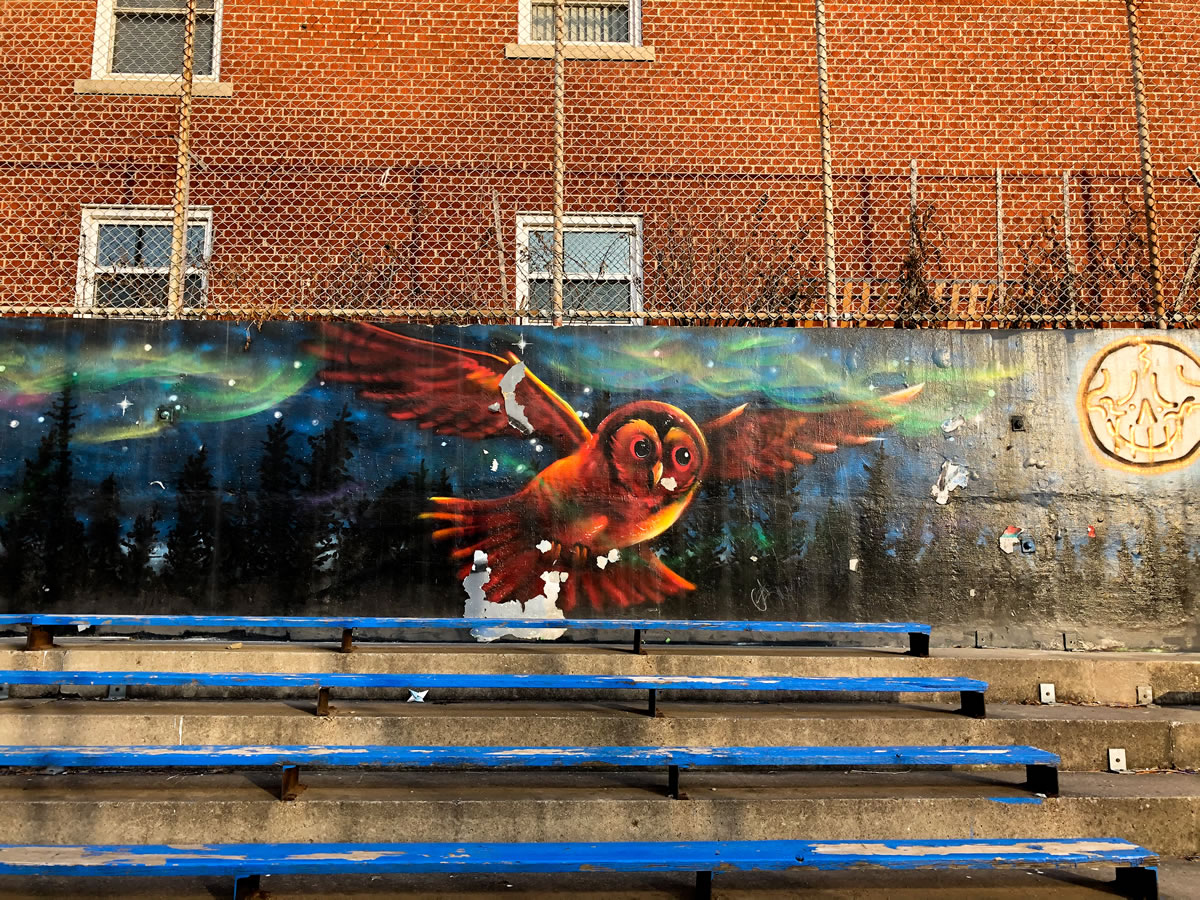 Collab between sisters Chief Lady Bird & Monique Aura with Chipperwar and Evan Lovett ! This long mural is behind the bleachers and overlooks the baseball field.
Toronto Street Art Graffiti Found Here: