Doug Ford Sticker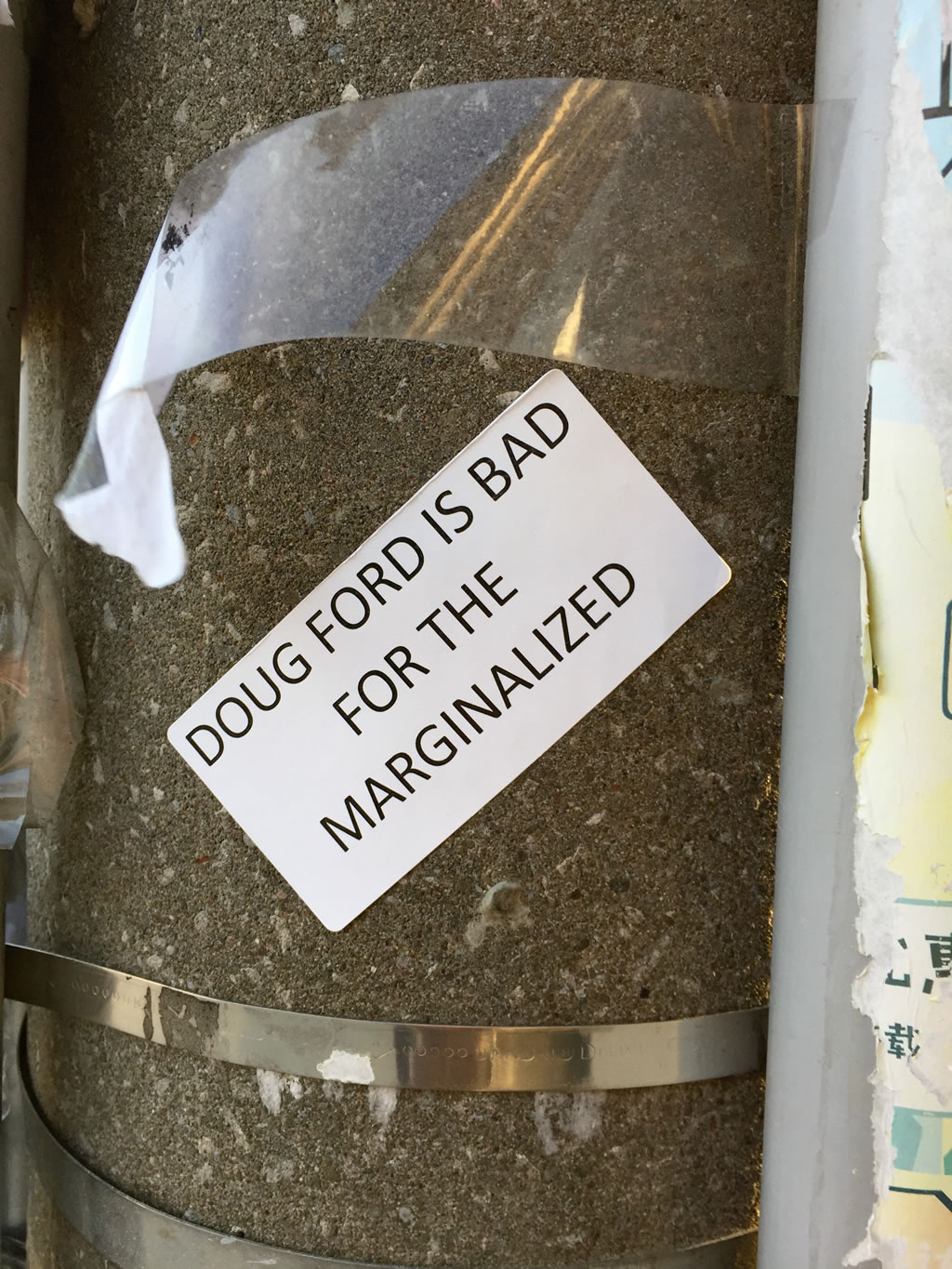 "Doug Ford is Bad for the Marginalized". Another anti-ford sticker. I see more and more everyday.
Toronto Street Art Graffiti Found Here:
Take a Book Leave a Book Art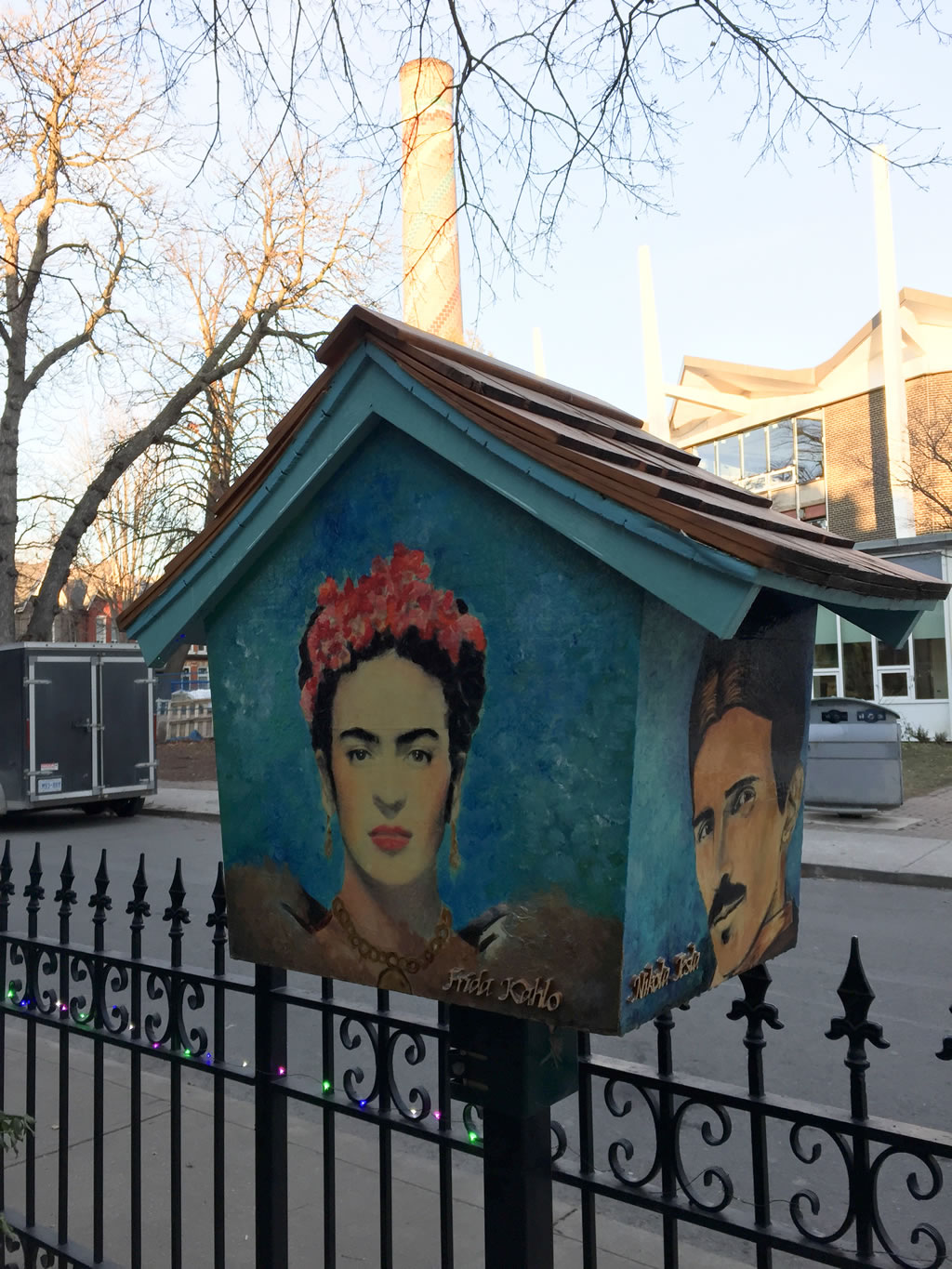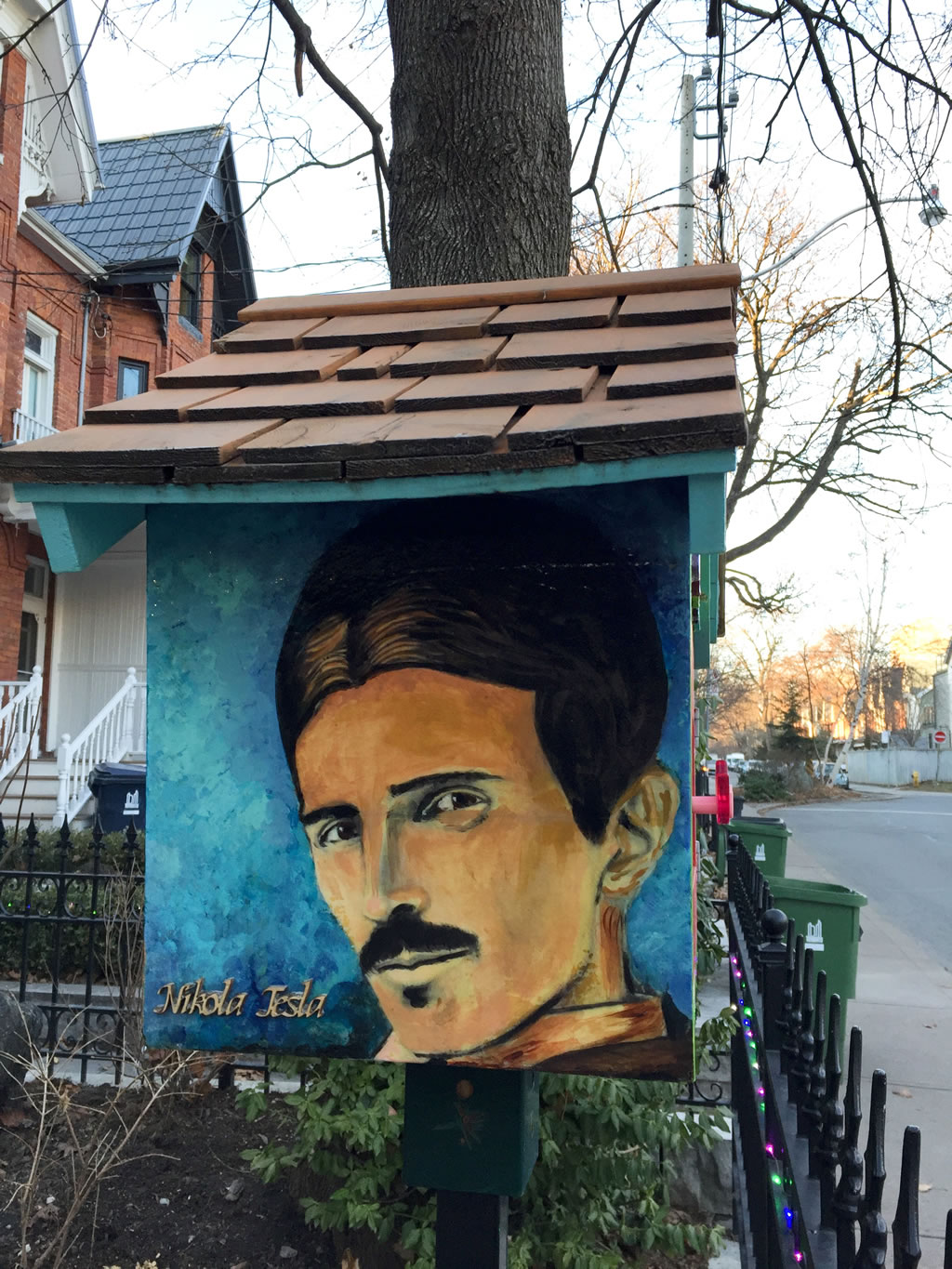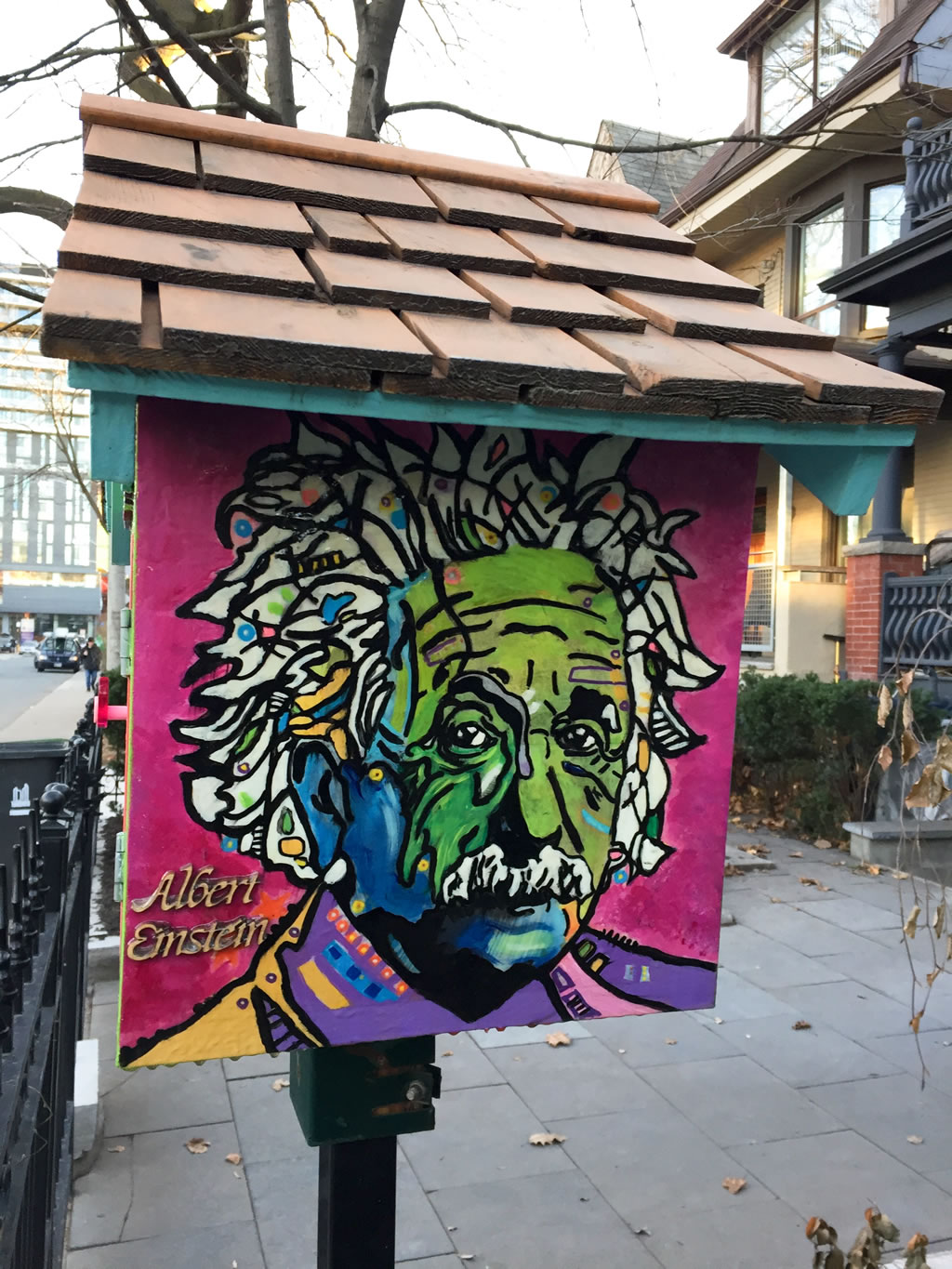 Found this artwork on a 'Take a book – leave a book'. One side had Albert Einstein. The other side had Nikola Telsa. Then the back had Frida Kahlo.
Toronto Street Art Graffiti Found Here:
Young Jarus Street Art Mural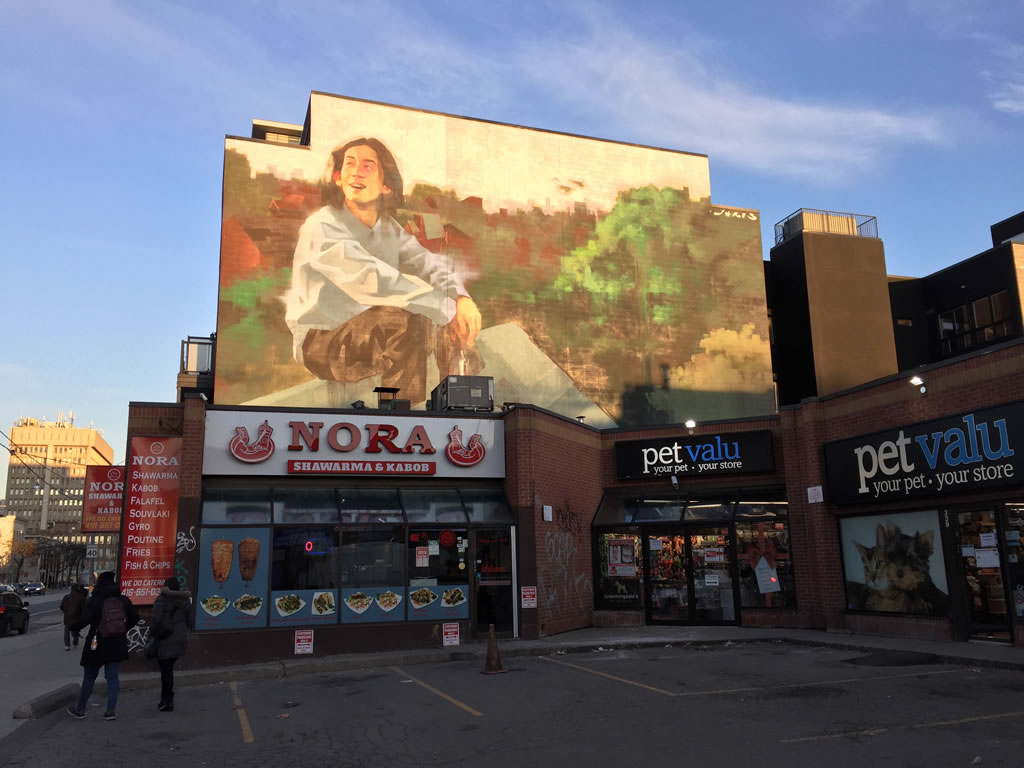 The light hit this perfectly yesterday.
Have you seen this man sticker slap ?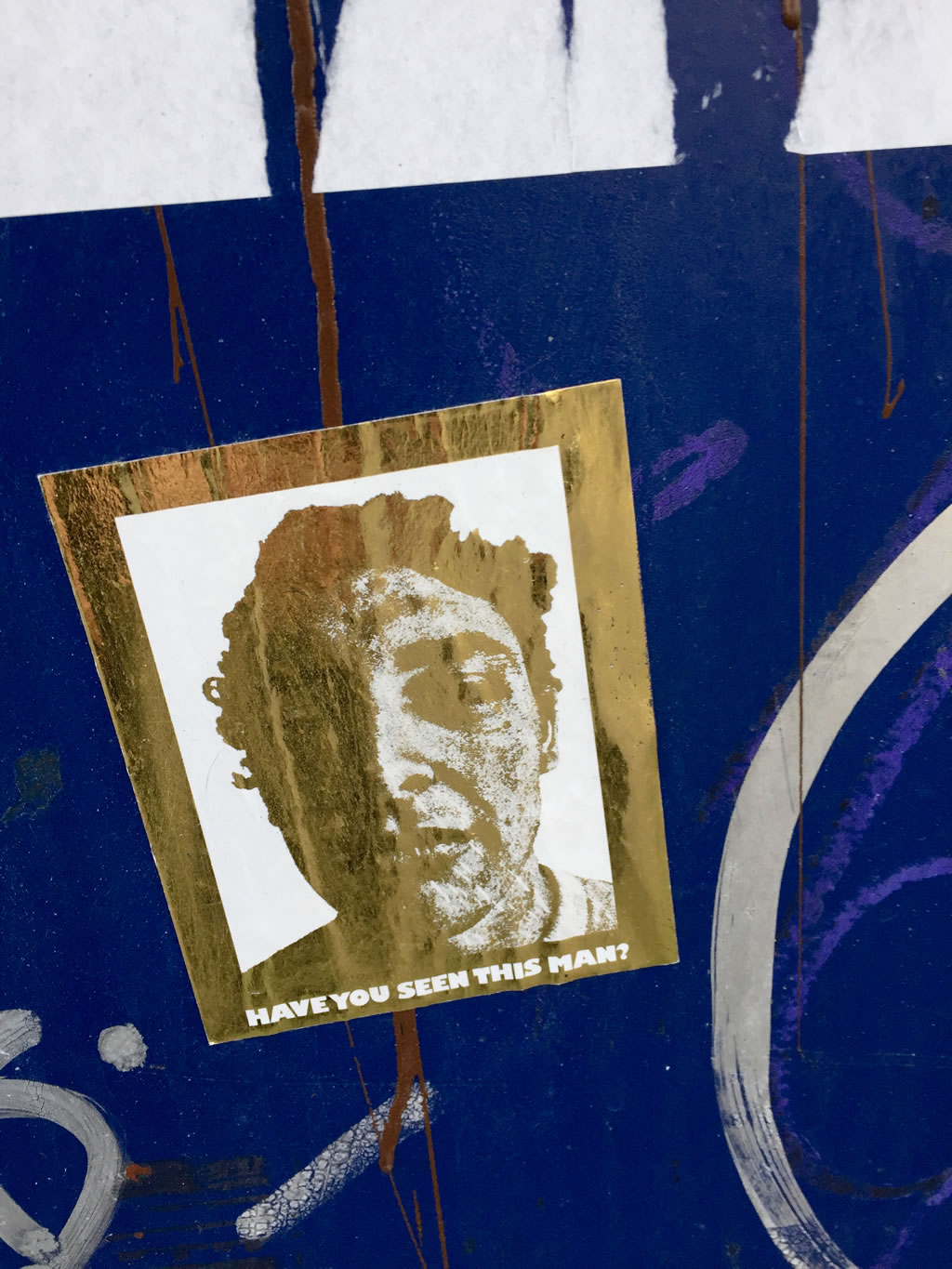 I have not seen that man.
Toronto Street Art Graffiti Found Here:
Ryan Dineen & Alex Bacon Mural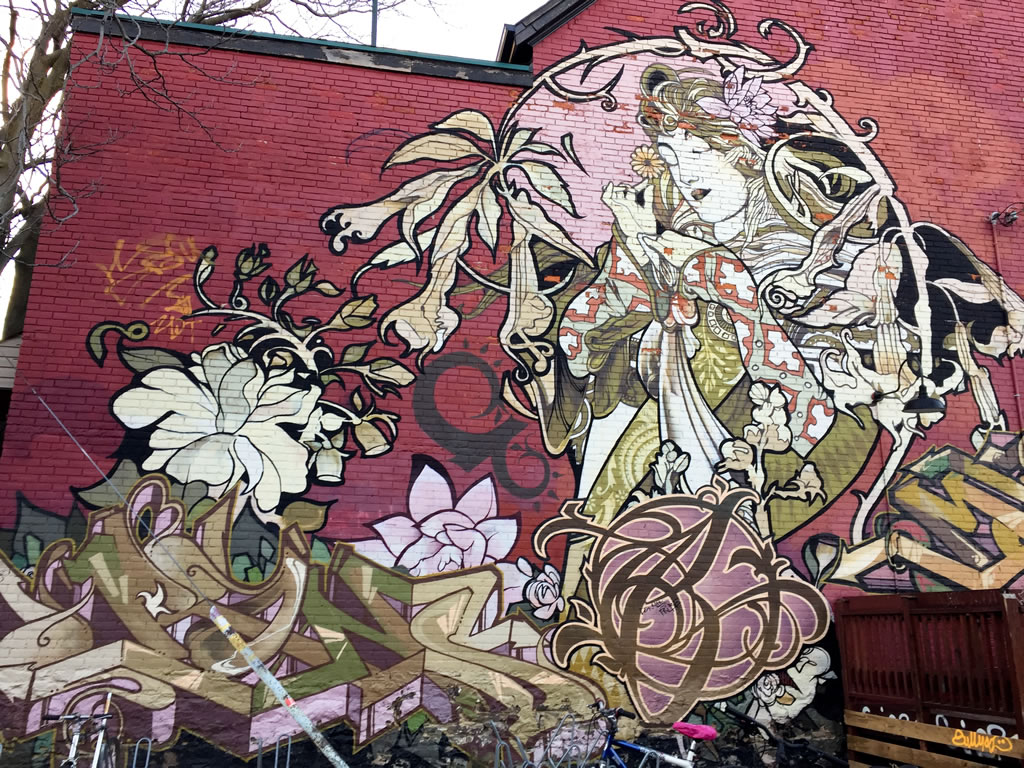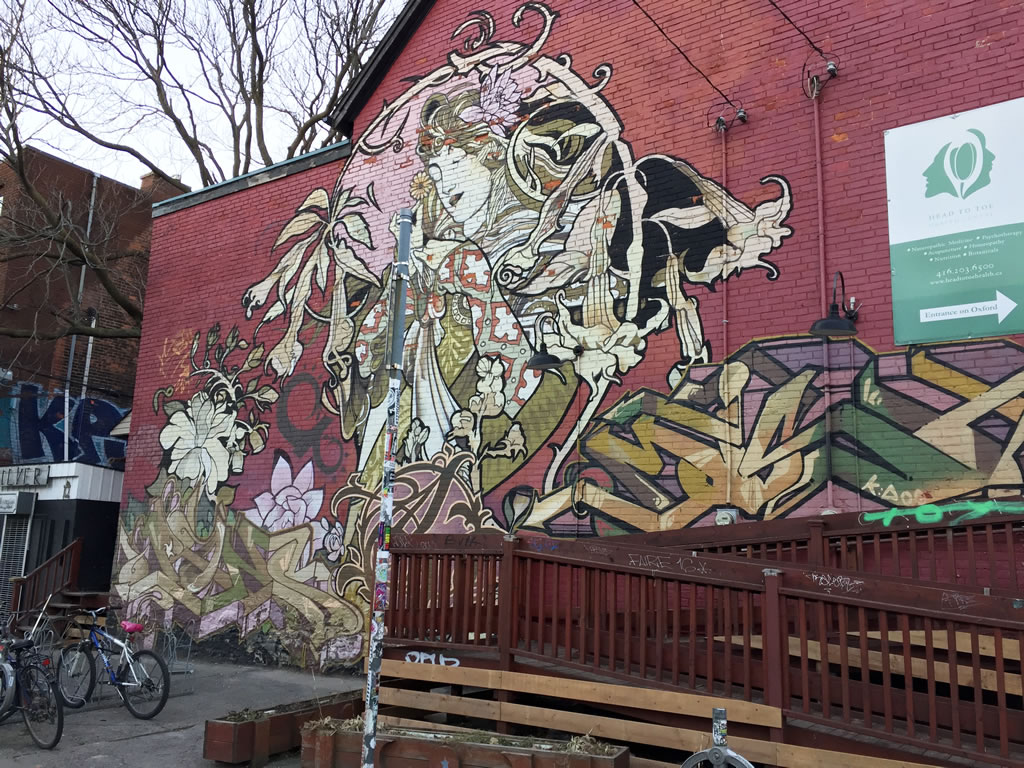 🎨 by @ryan.dineen @vizsla_bacon and @papslur
This one has been here for ages… on Ryan's Instagram account.. he said "Tuned up our old mural " that was back in June of 2016.
Thousands of people must past this by everyday.. it's in a very busy section of the city… I've seen it hundreds of times myself.
I would have posted this earlier.. but
1) There are always cars parked in front (yesterday was no exception)
2) It's hard to photograph without getting shadows .
I didn't do so bad with these shots.
From another blog it says "This piece, which draws awesome inspiration from Czech painter Alphonse Mucha".
& From Wiki:
"Alfons Maria Mucha[1][2] (Czech: [ˈalfons ˈmuxa] (About this soundlisten); 24 July 1860 – 14 July 1939),[3] known as Alphonse Mucha, was a Czech painter, illustrator and graphic artist, living in Paris during the Art Nouveau period, best known for his distinctly stylized and decorative theatrical posters of Sarah Bernhardt.[4] He produced illustrations, advertisements, decorative panels and designs which became among the best-known images of the period.[5] "
Now you know stuff for when you go on Jeopardy.
Good Luck !
777 Sticker Slap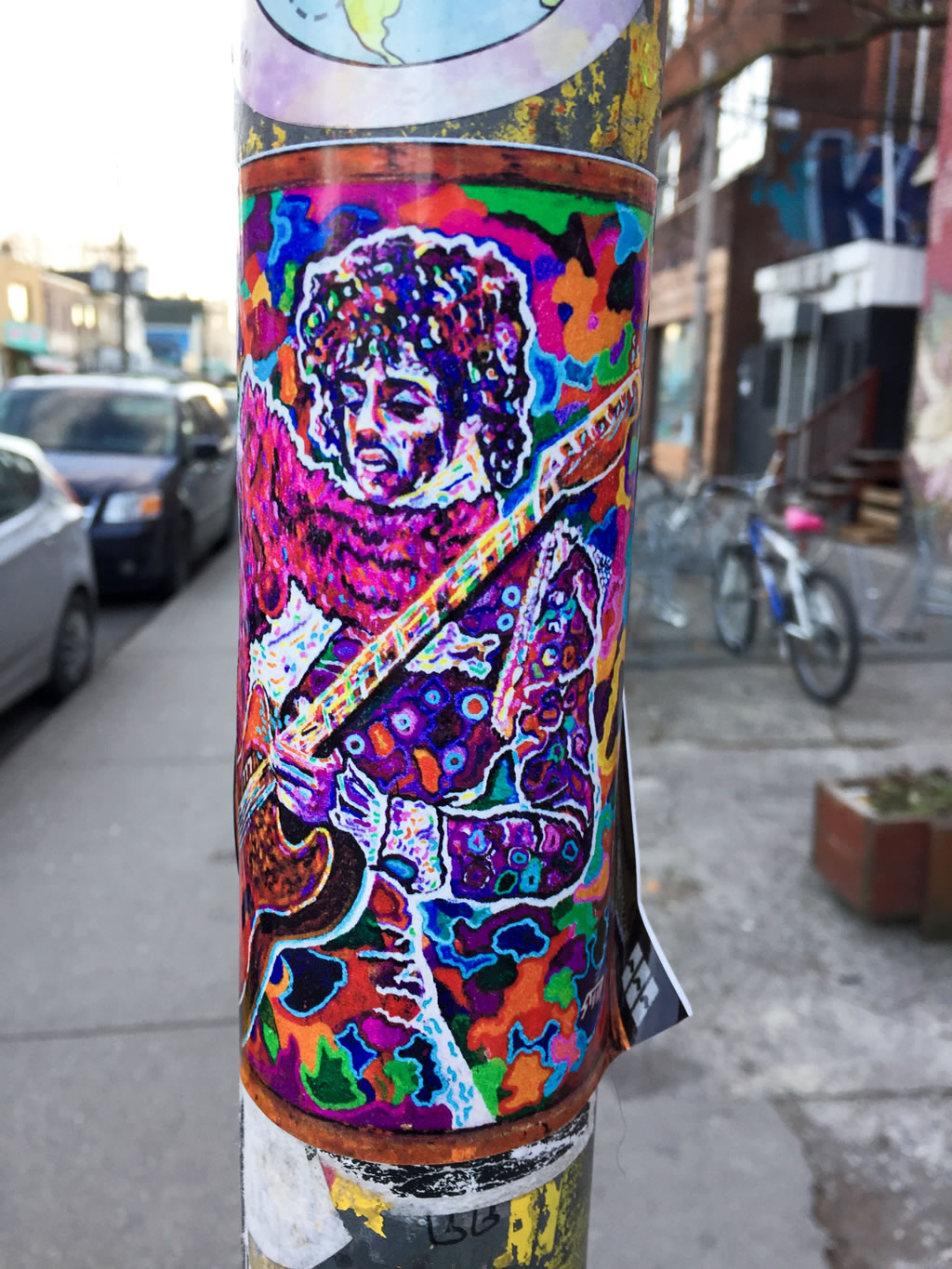 This was for an artshow that he had last summer.
Amiri Baraka Sticker Slaps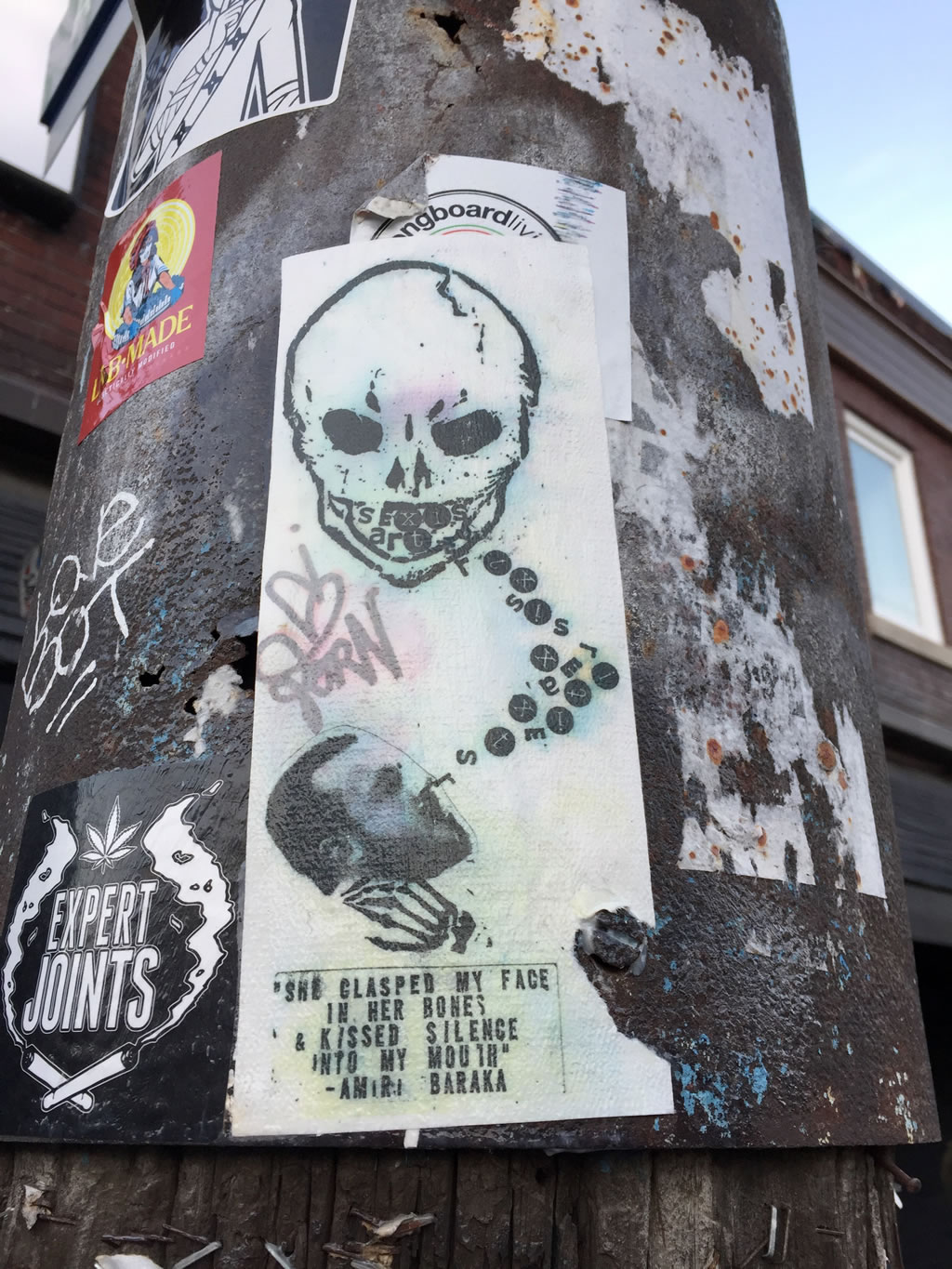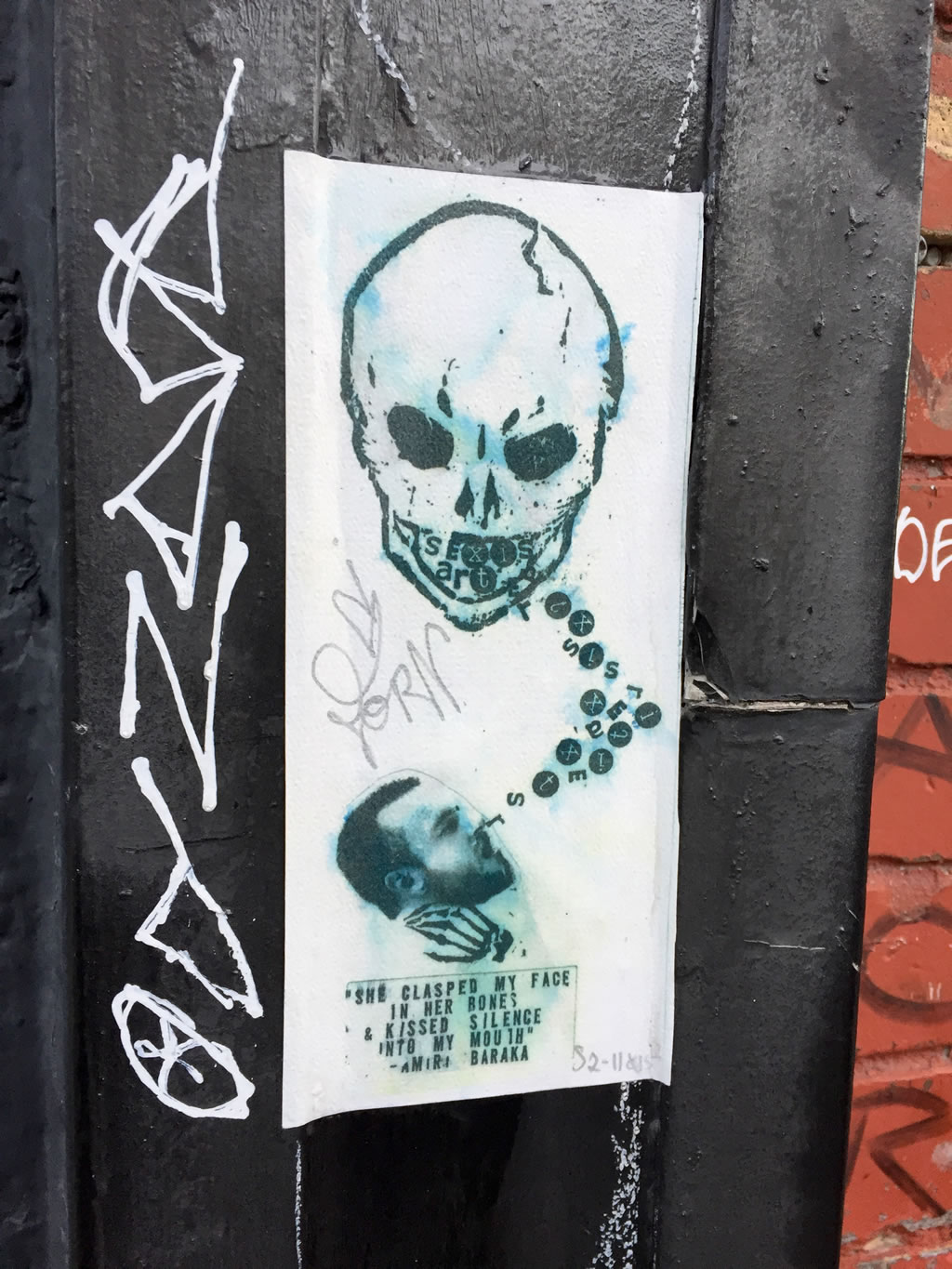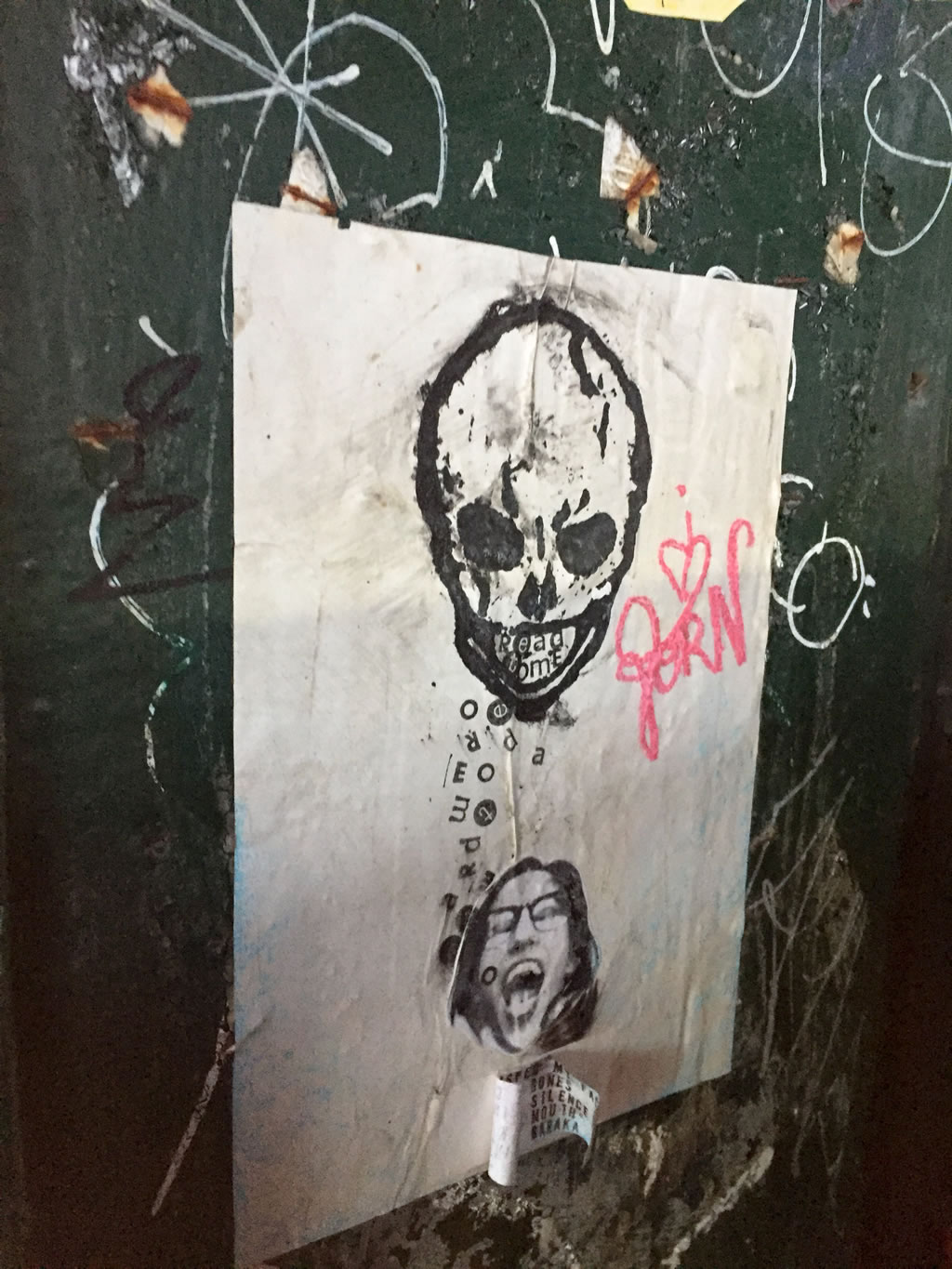 There were lots of these slaps in the market yesterday.
Carlos Delgardo Street Art Mural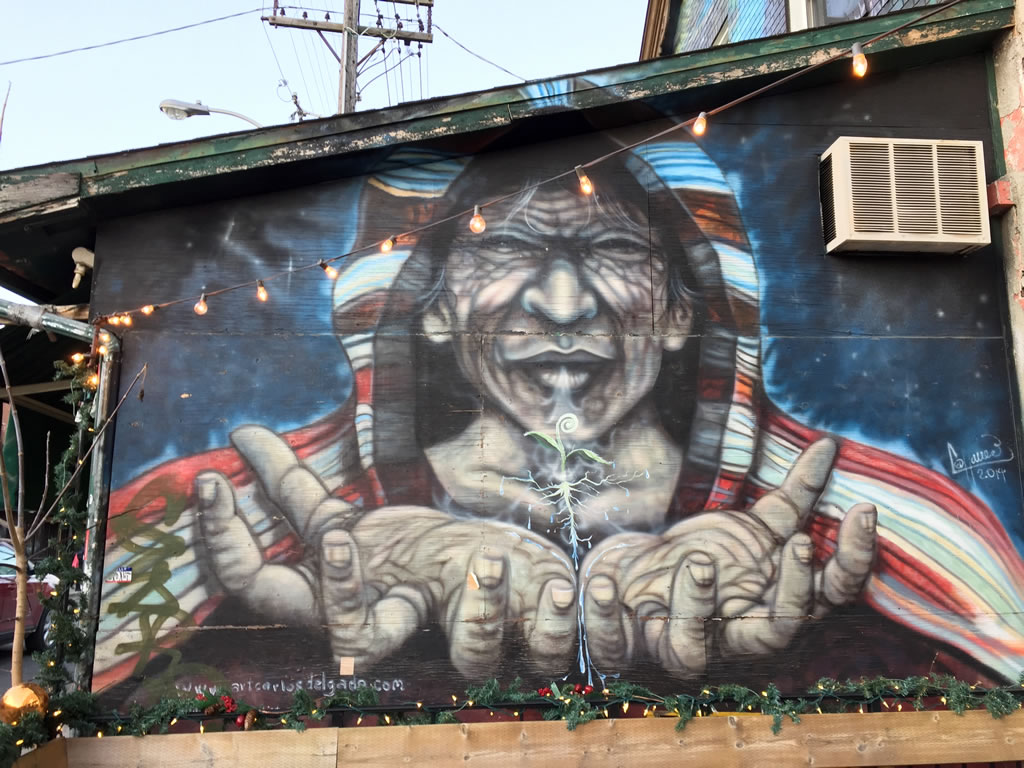 In the summer there's a patio here.. so I could never get a decent photo of it.
Adrian Hayles Mural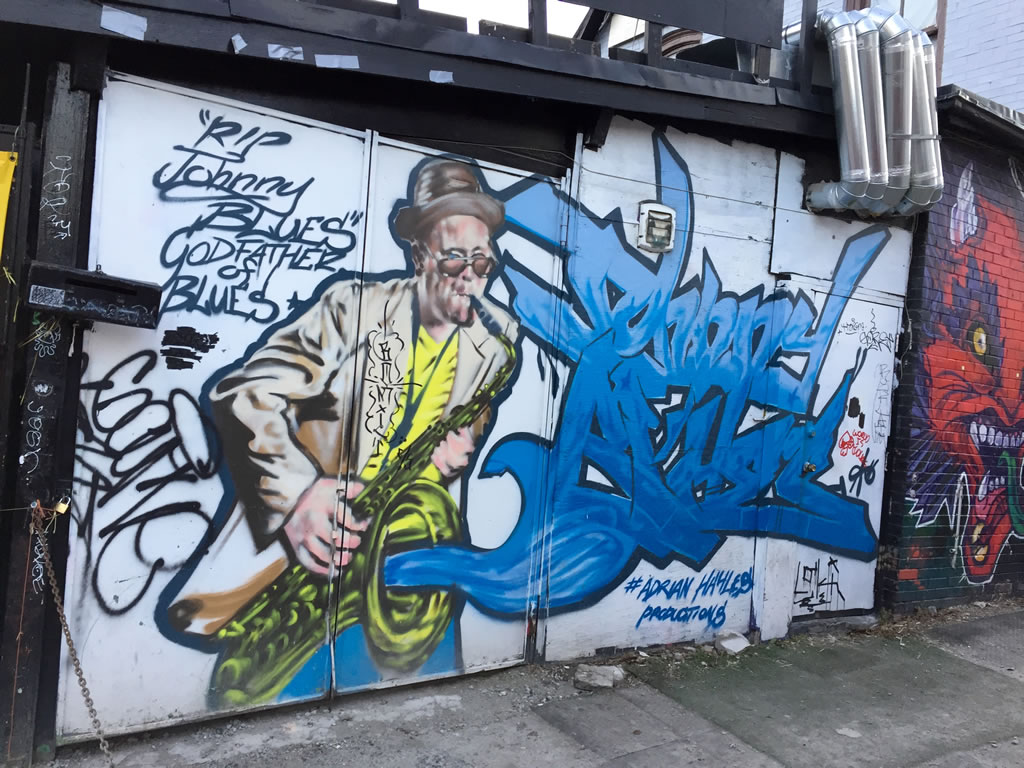 Says "Rip Johnny Blues Godfather of Blues"
Devil Face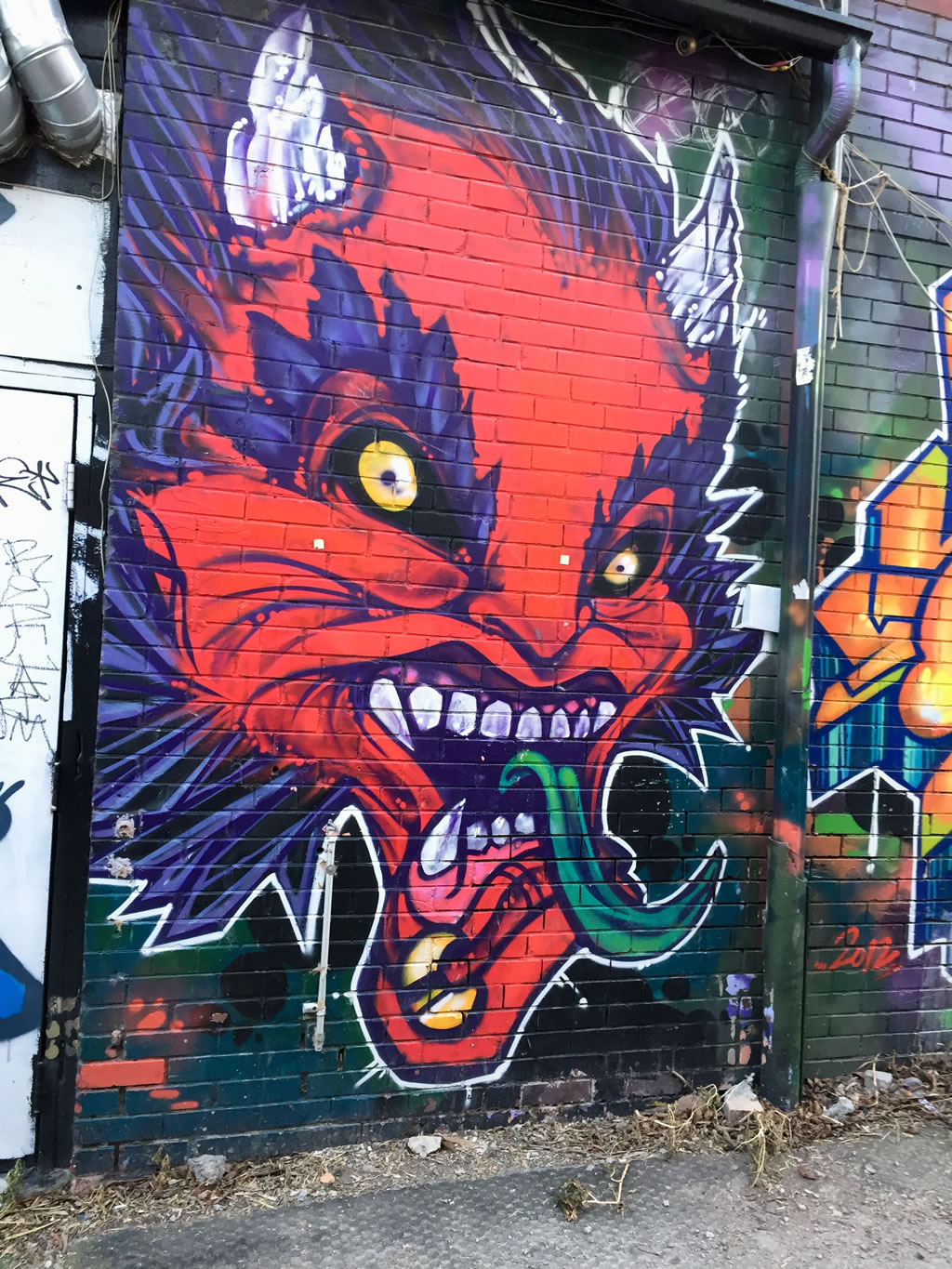 I have no idea.
Flips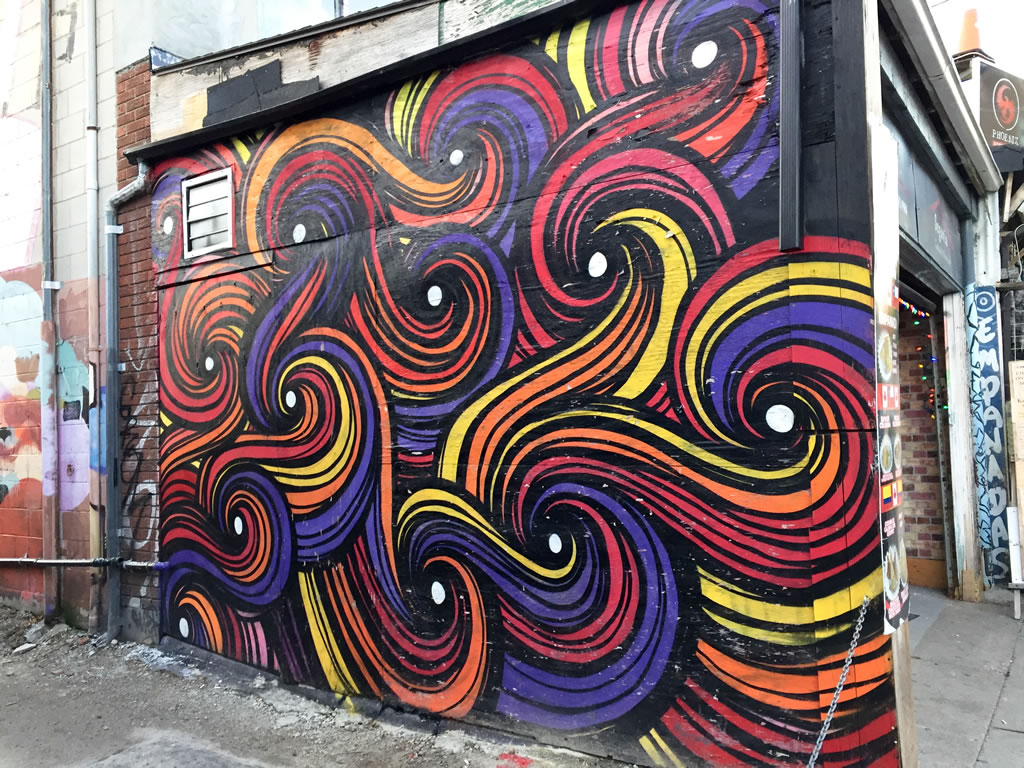 Toronto Street Art Graffiti Found Here:
Mouse Mural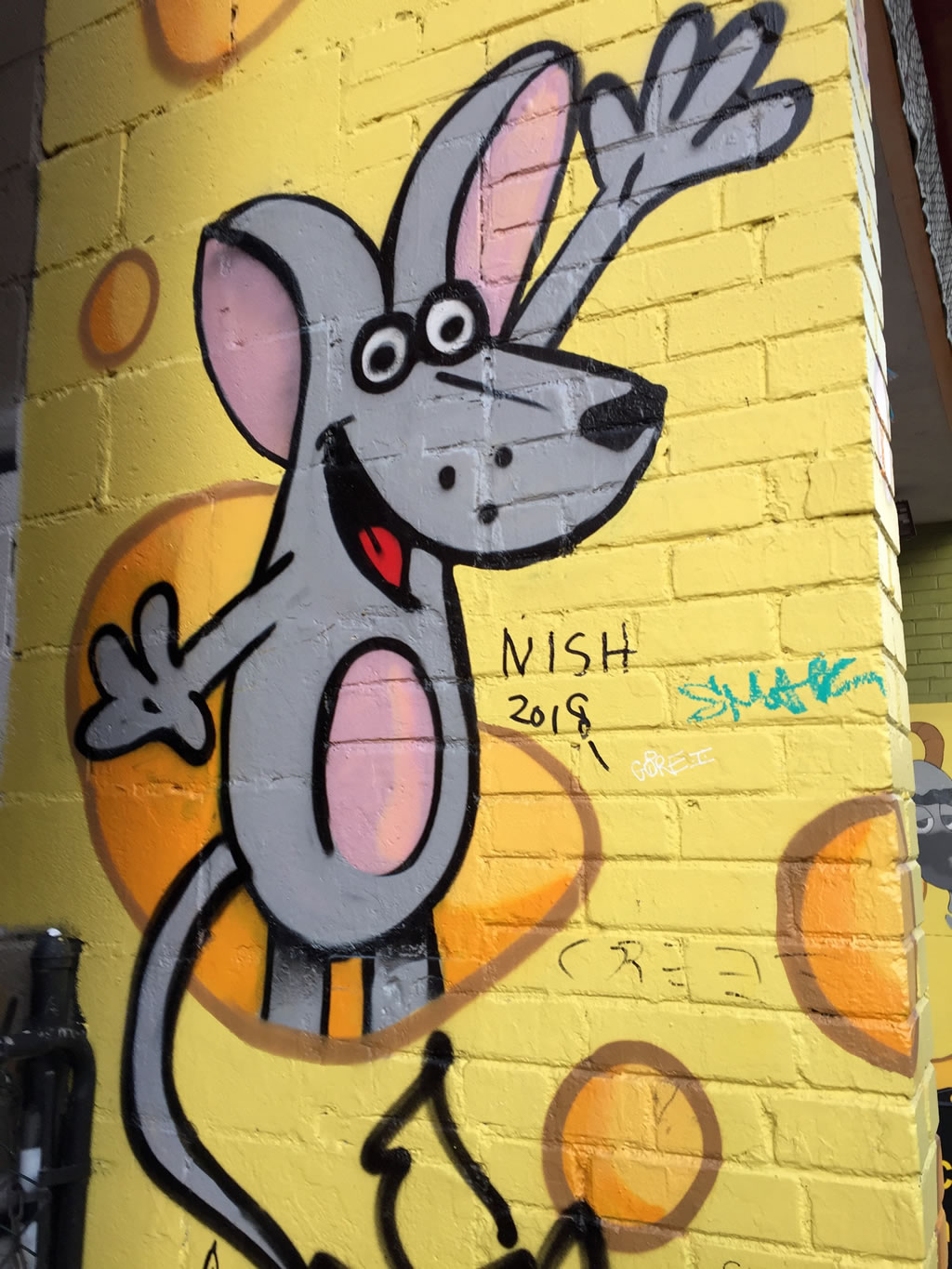 This is outside a cheese shop.
Another Shop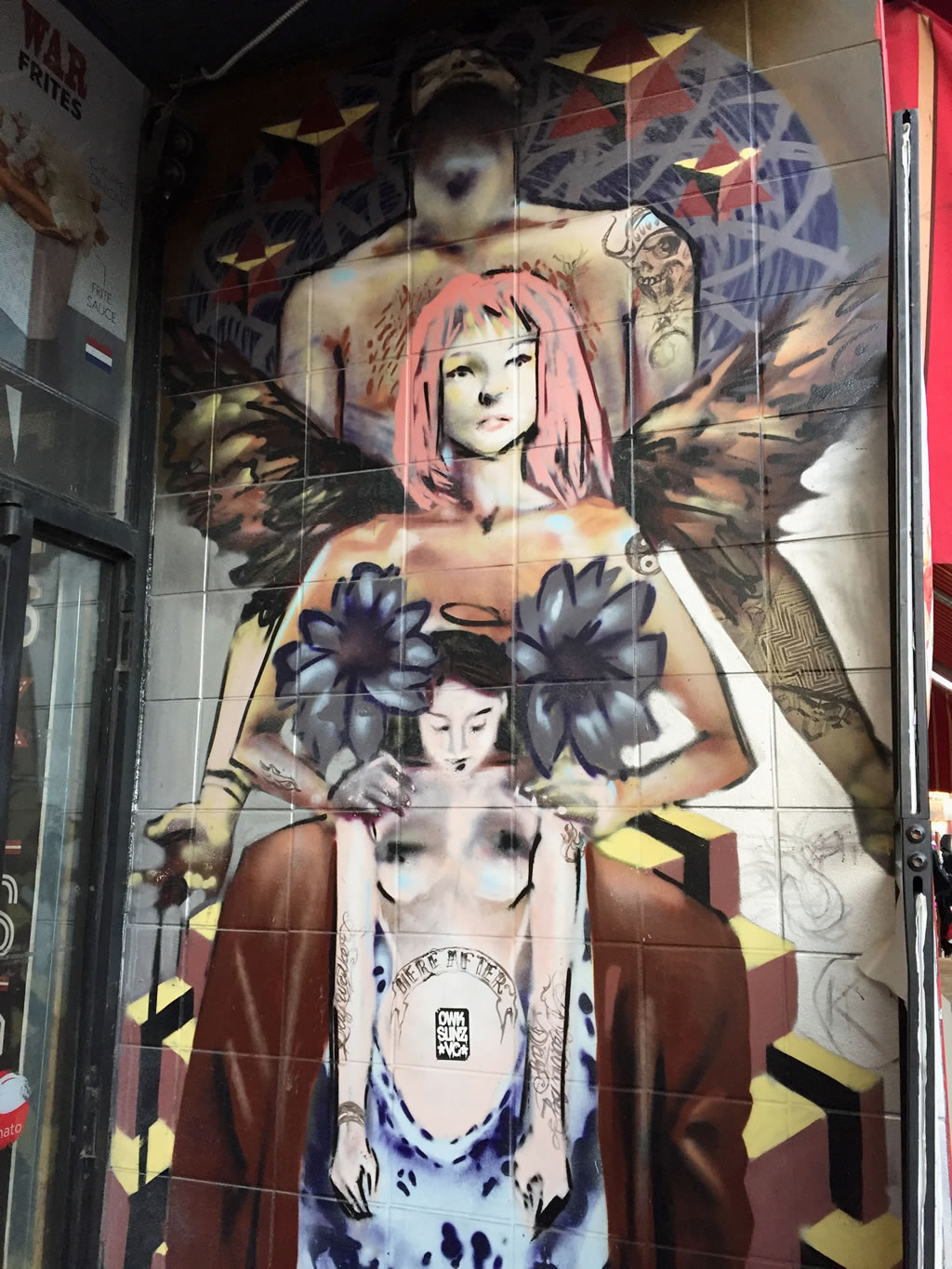 Toronto Street Art Graffiti Found Here:
Eye Street Art Mural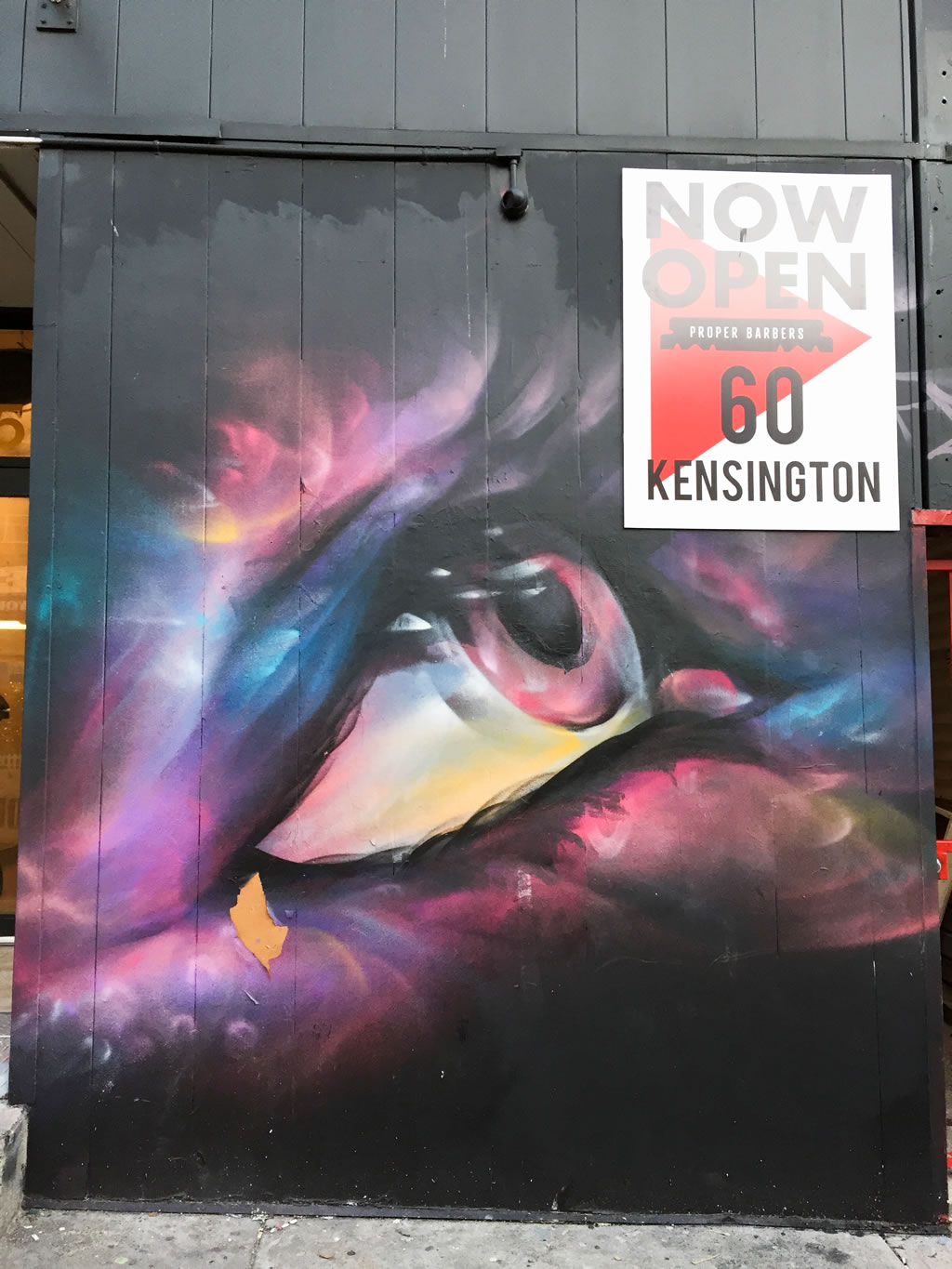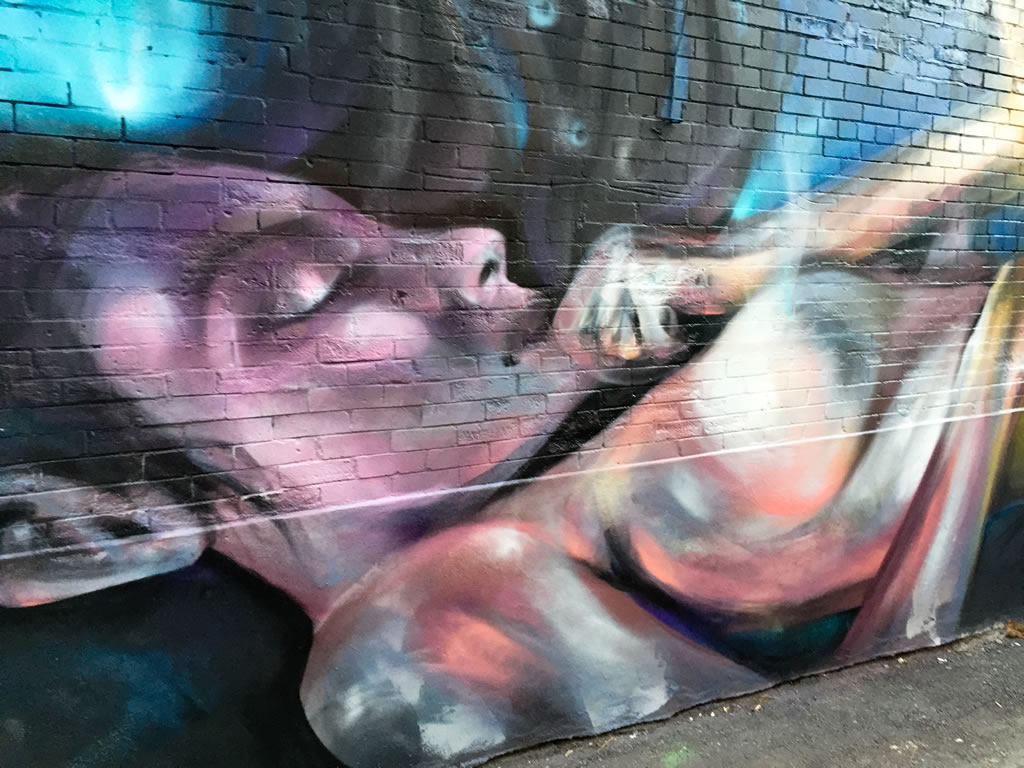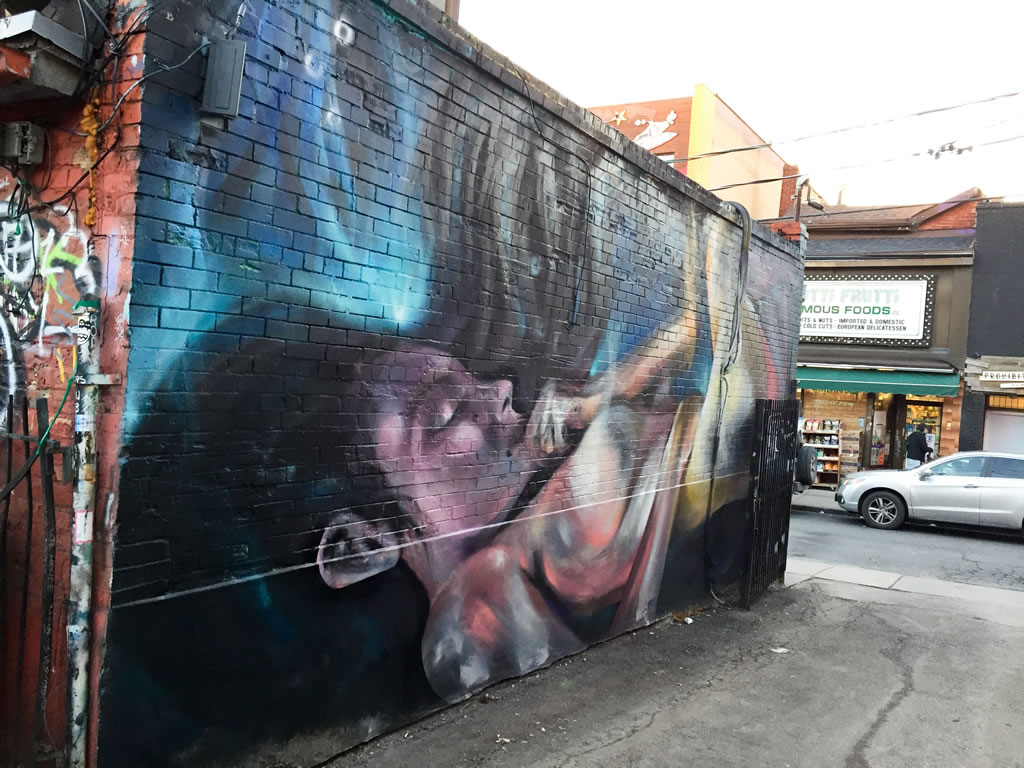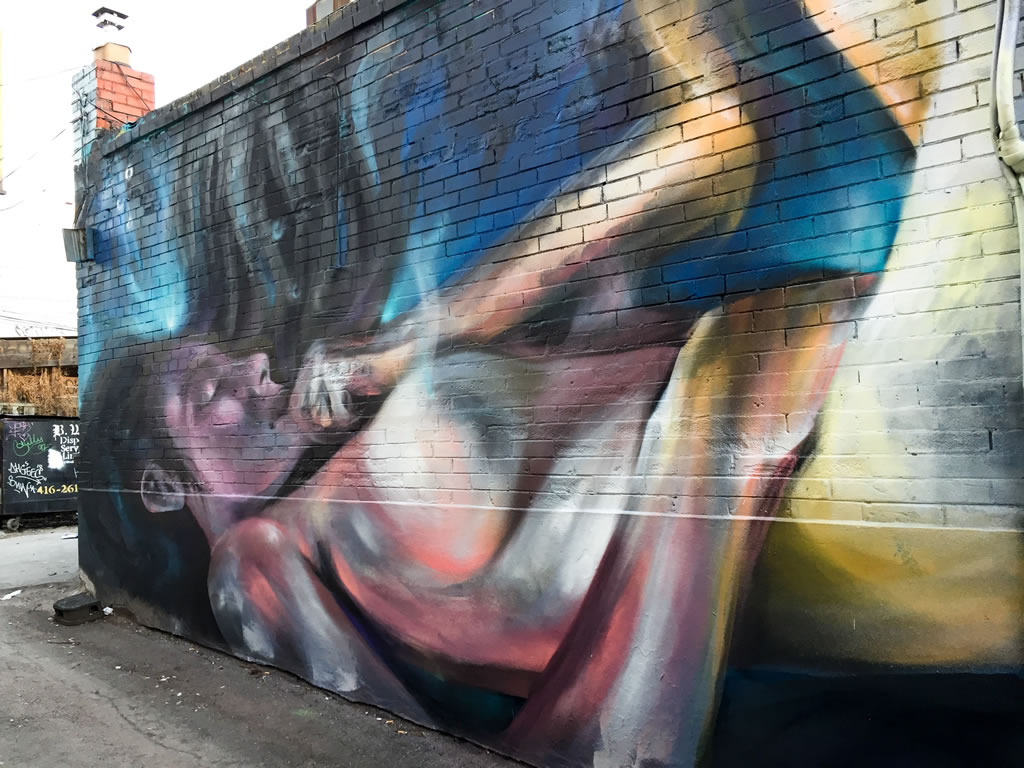 I haven't see this one before.. I looks like a new barbershop.
OhGeesy Sticker Slap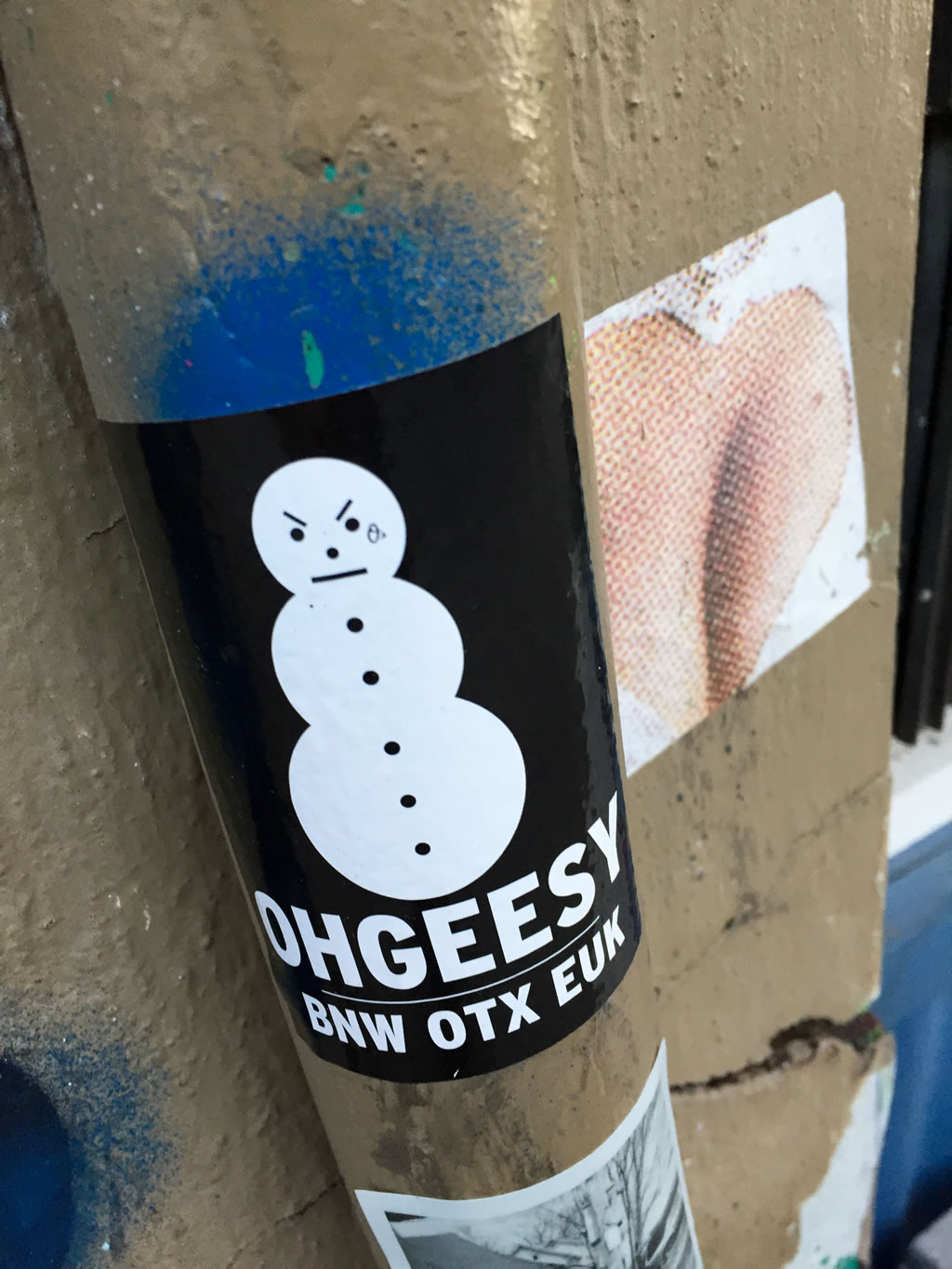 Snow man for the hoidays !
Ken Mural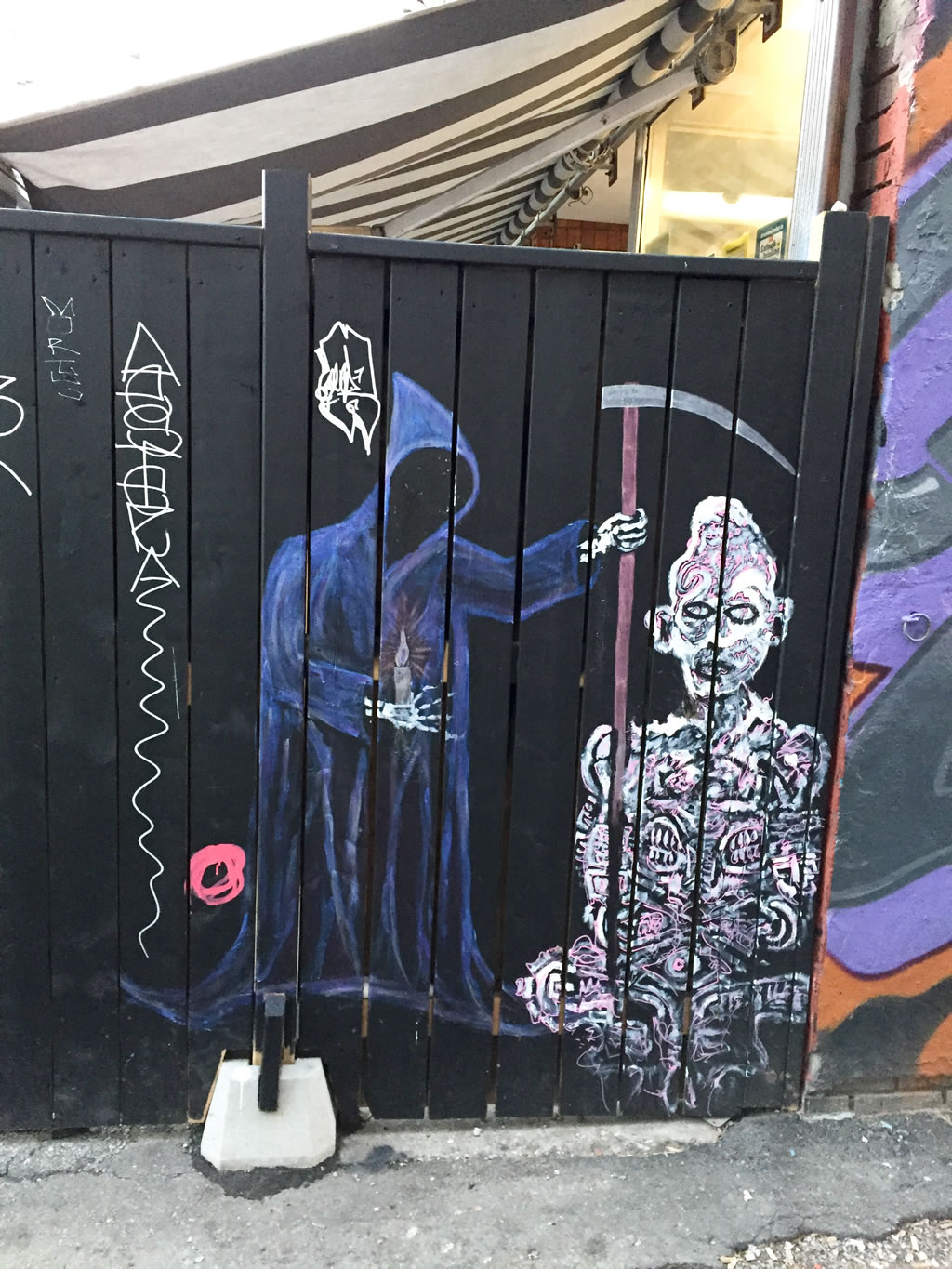 Found this gem
Pinko Was Here Graffiti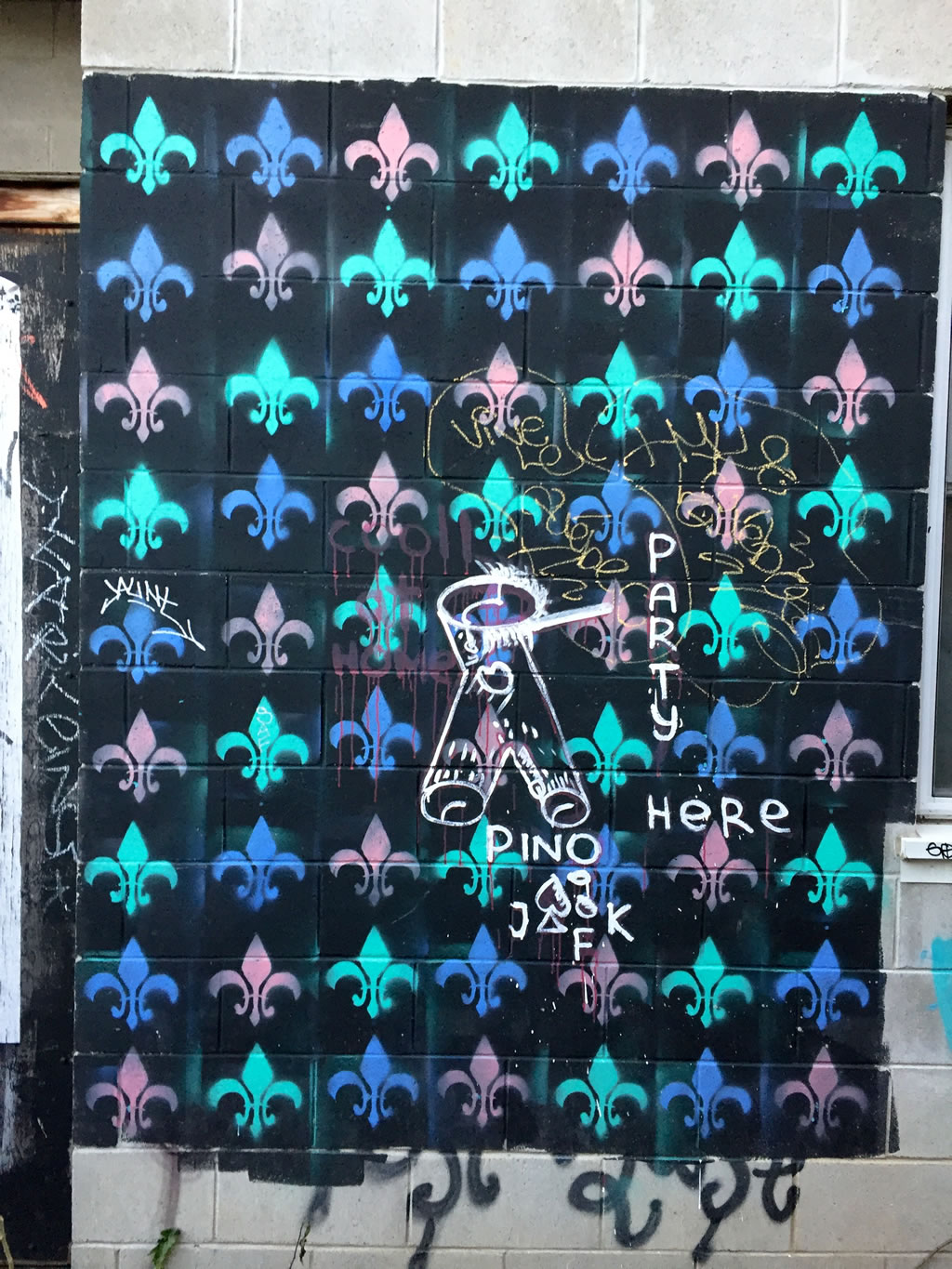 Someone wants to party there.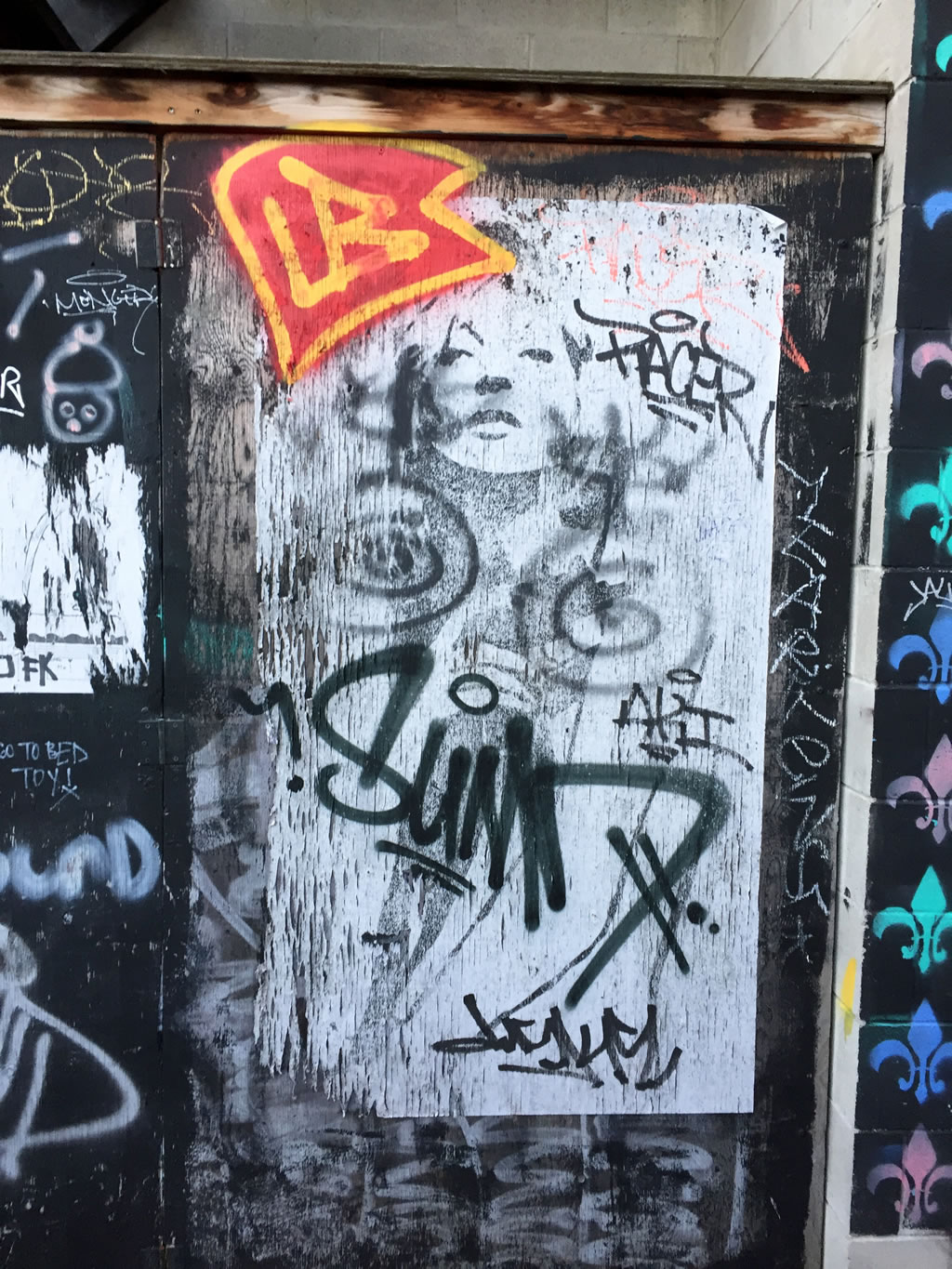 Li Hill Street Art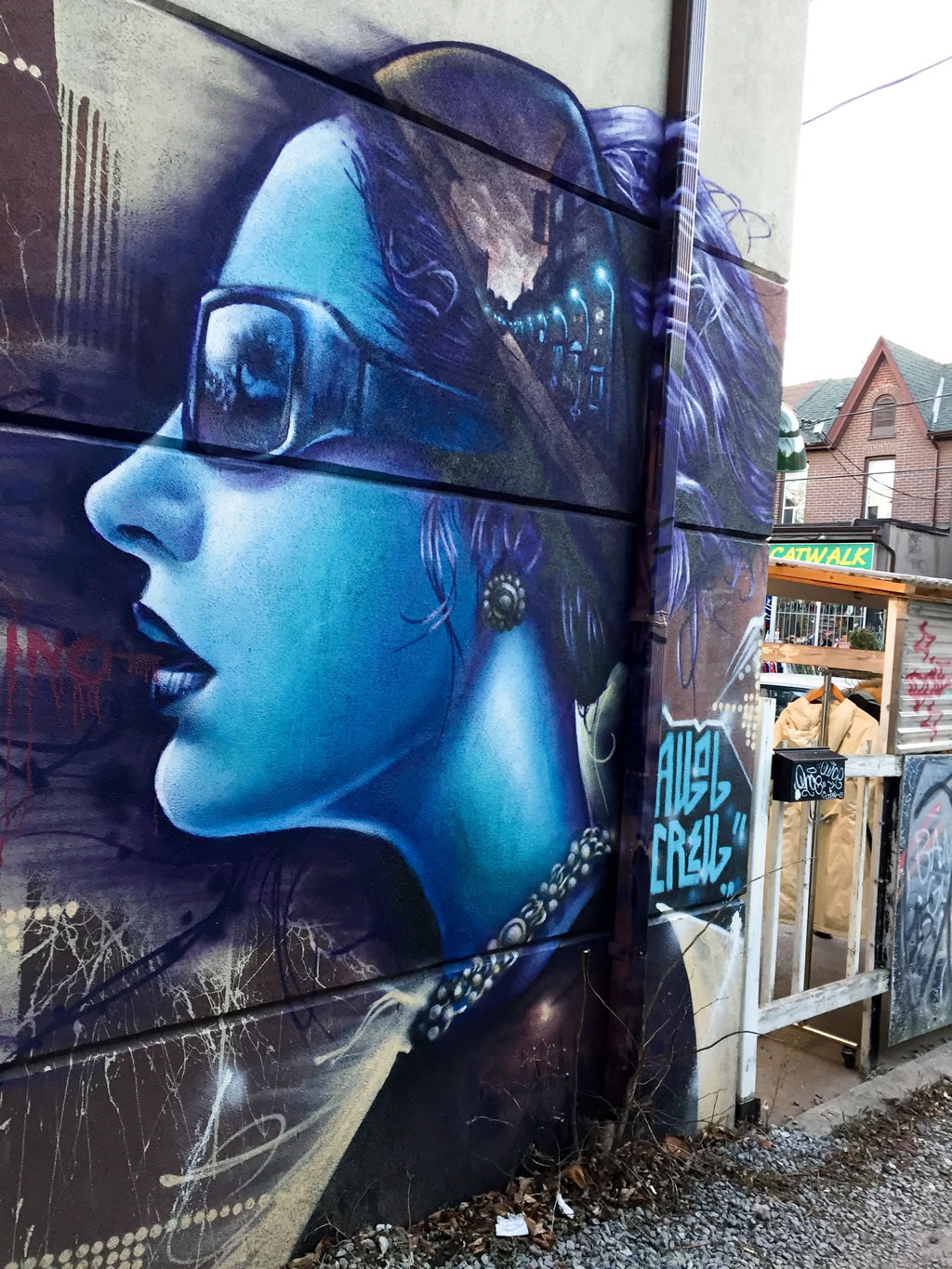 That has been there awhile.. Tag free by Li HIll
Toronto Street Art Graffiti Found Here:
Crows Mural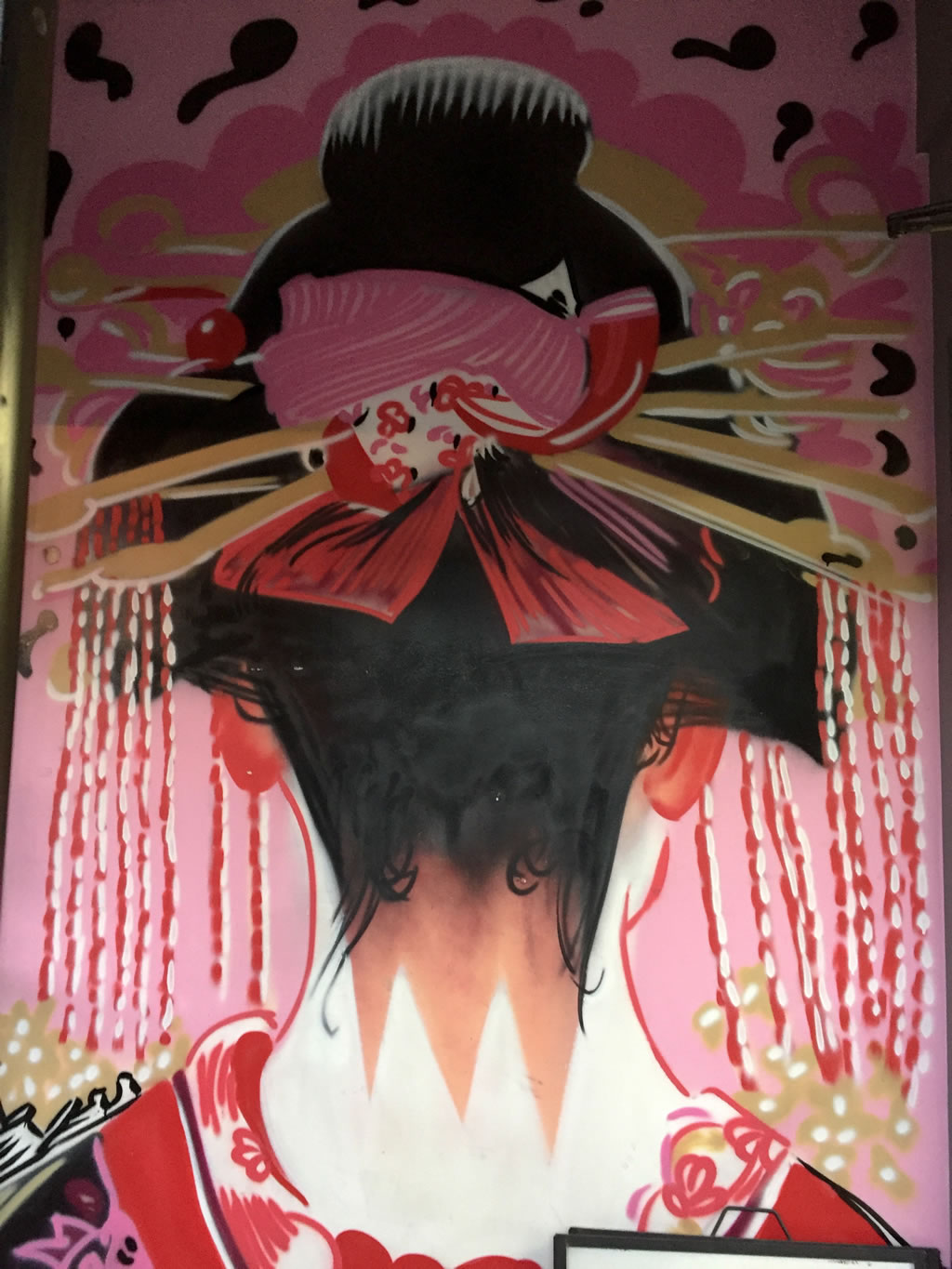 This was inside a hair salon. The whole place had artwork by the same person.
Mouse Graffiti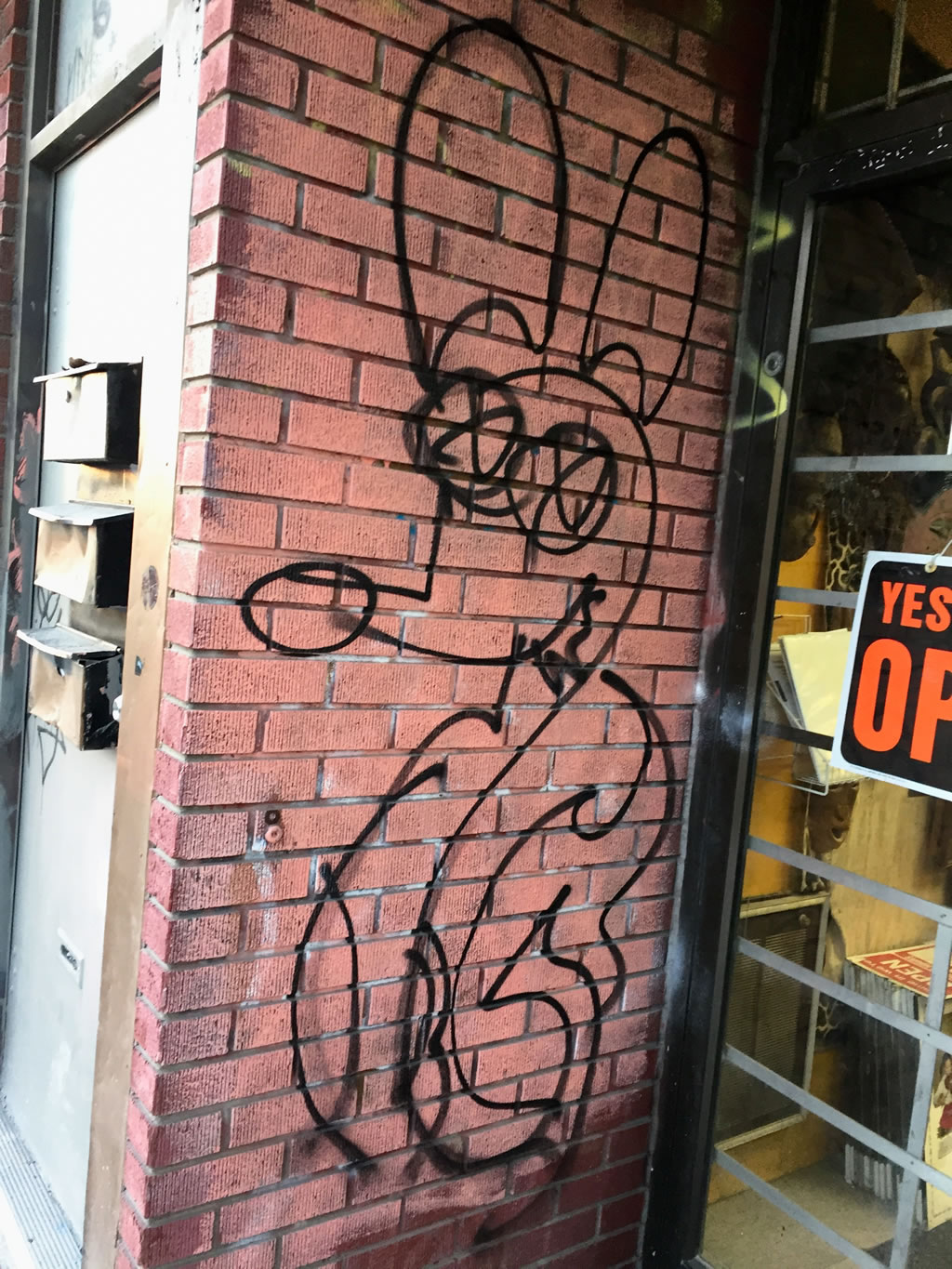 This character is everywhere.
Bird Graffiti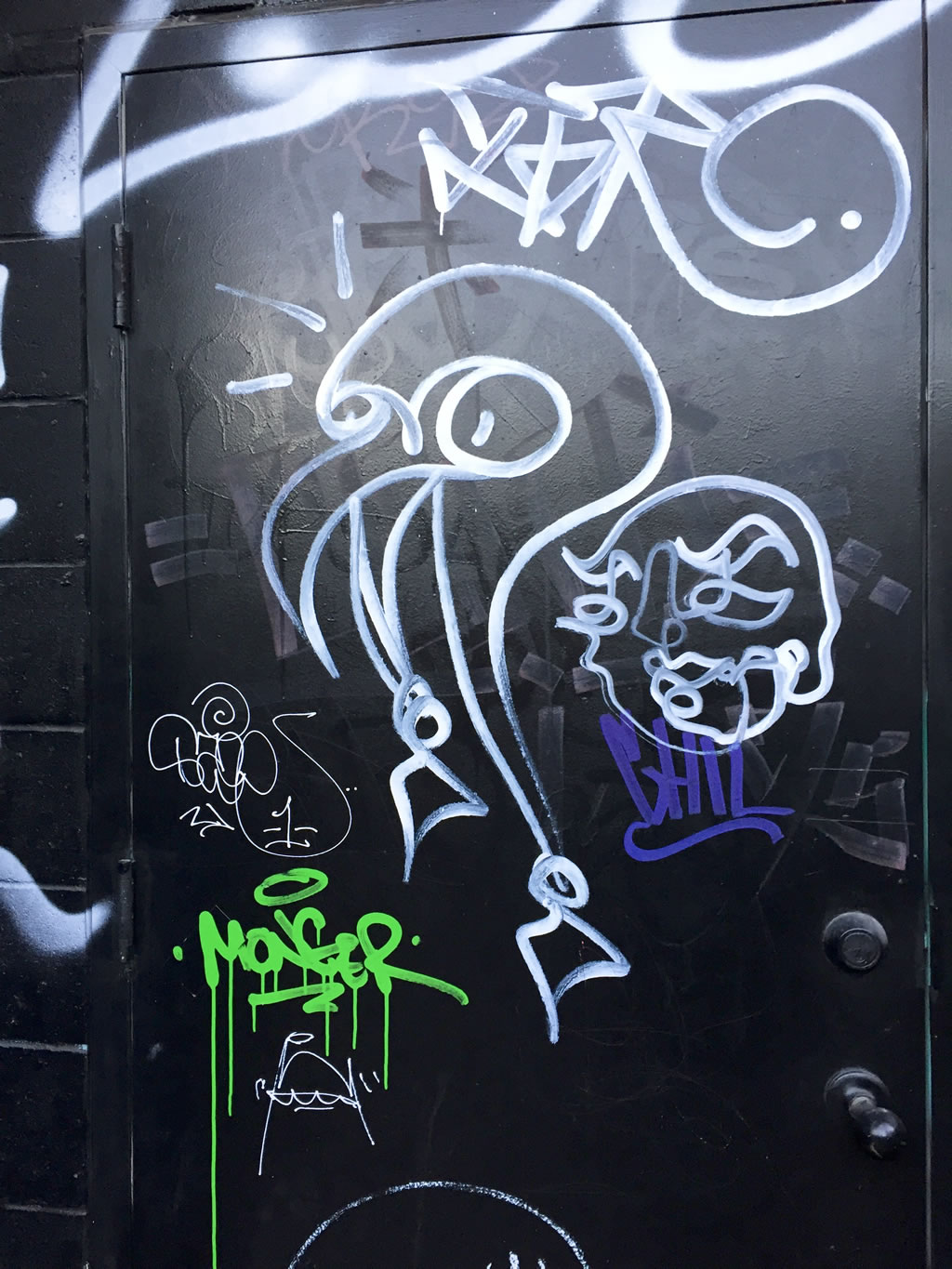 This seems to be everywhere as well.
Toronto Street Art Graffiti Found Here:
Kizmet32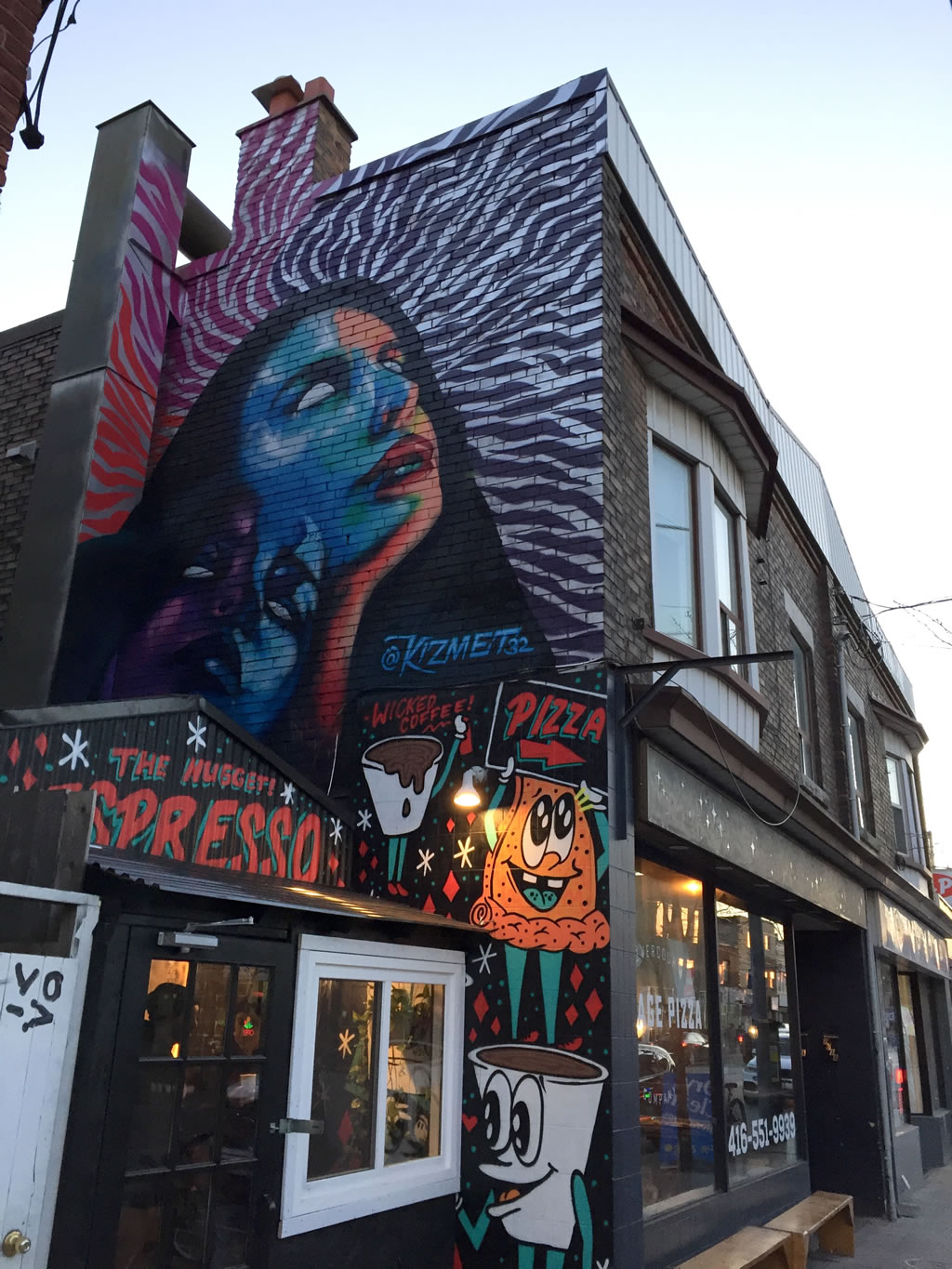 New Kismet32 Mural with PieBoy
Toronto Street Art Graffiti Found Here:
Remax Mural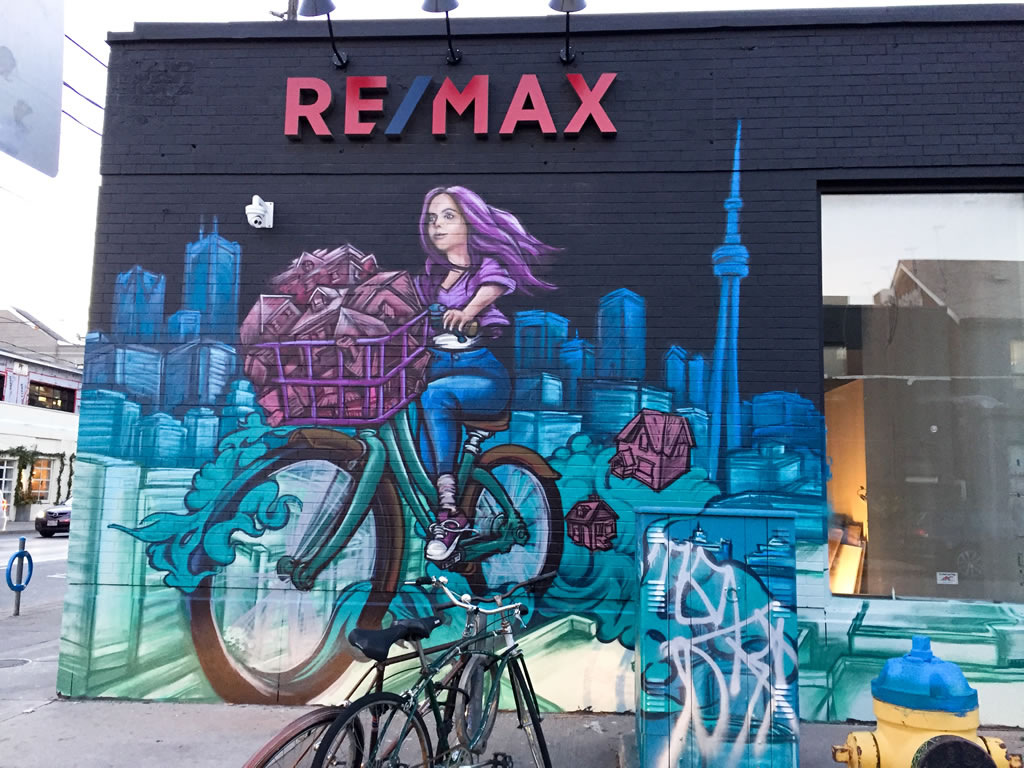 "Toronto based artist. Recently discovered walls are my choice of canvas."
Toronto Street Art Graffiti Found Here: